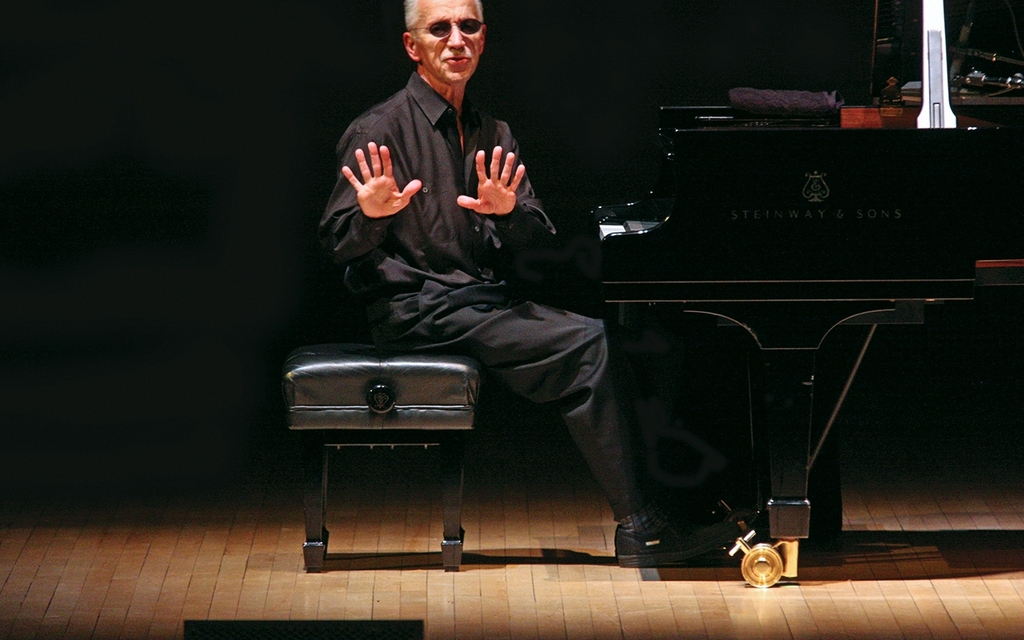 David Dalle
Thursday November 16th, 2017 with David Dalle
Keith Jarrett, Ferrara, October 25, 1996
Today we hear the 2nd of four solo concerts Keith Jarrett gave during a week in Italy, 1996, and recently issued for the first time by ECM. They were among the very last concerts he gave in his legendary long free-improvised format. This concert in Ferrara has Keith Jarrett at his most introspective, long quiet segments and favouring the upper ranges of the piano. Over 70 minutes leading to a sublime conclusion of absolute stillness. Every one of Keith Jarrett's improvised solo concert recordings is a unique and sacred document. I am extremely grateful to have four new chapters in this testament. You can hear the first concert, in Modena, here:
https://cod.ckcufm.com/programs/105/30661.html
Ferrara Part I
Keith Jarrett - A Multitude of Angels - ECM
Ferrara Part II
Keith Jarrett - A Multitude of Angels - ECM
Staying in Italy, we will hear some great Tarantella and village bands.
Libro D'Amore
Redi Hasa & Maria Mazzotta - Novilunia - Ponderosa

Grispetti E Dispetti: Giro di notte
Riccardo Tesi & Claudio Carboni - Crinall - Dunya
Grispetti E Dispetti: Nduf ande
Riccardo Tesi & Claudio Carboni - Crinall - Dunya
Grispetti E Dispetti: Stornelli - Paso doble
Riccardo Tesi & Claudio Carboni - Crinall - Dunya
Duet for viola and cello in E flat WoO 32 "Duet with two obbligato eyeglasses"
Ludwig Van Beethoven/Veronika Hagen, Clemens Hagen - Complete Beethoven Edition vol. 14 Chamber Works - Deutsche Grammophon
Tarantella Gitana
La Banda Improvvisa - Pratomagno Social Club - Materiali Sonori