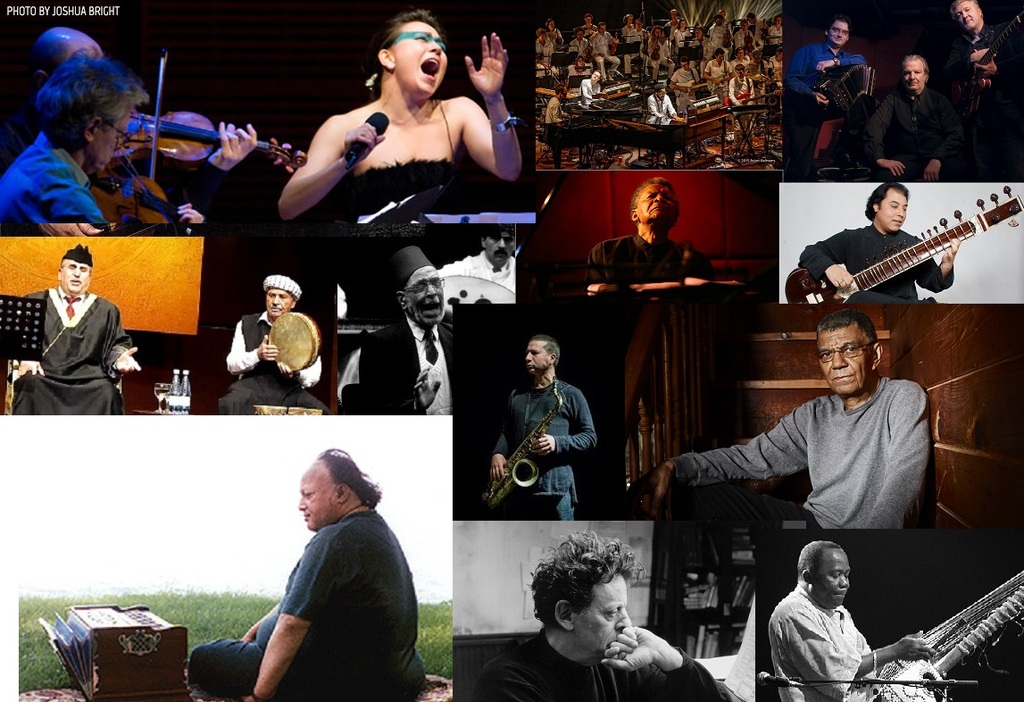 David Dalle
Thursday June 15th, 2017 with David Dalle
From the vaults of Tony Daye. I have recently acquired a treasure trove of music from Tony Daye, long time CKCU host and founder of This Island Earth. We will dive into this enormous variety of music from all over the world.
Tony Daye was a long time host of some of the best music programs on CKCU, Sounds Unlikely and This Island earth. I recently acquired a big chunk of music from Tony and we will greedily dive into this treasure trove of rare and wonderful music from around the world. We will traverse the globe with stops in Finland, Columbia, Egypt, Pakistan, Guinea as well as cross-cultural Jazz and fascinating musical experiments.
Mostly African music in the first set though starting off with Italian big band music to make you weep with joy.
Il Bruco
La Banda Improvvisa - Pratomagno Social Club - Materiali Sonori
Gati Bongo
Orchestre Baka Gbine - Gati Bongo - March Hare Music
Won Bumi
Fatai Rolling Dollar - Papa Rise Again - Eko Star Entertainment
Niyo
Mamadou Barry - Niyo - World Village
Dennadon Kanin
Mamady Keita - Nankama - Fonti Musicali
Experimental and multi-cultural jazz fusions in the next set leading to Cuban, Columbian, Mexican music. Roma brass to finish it off.
Flying Horses
Stephan Micus - Towards the Wind - ECM
Cearret
Wimme - Barru - NorthSide
Sunday Morning Church
William Parker Violin Trio with Billy Bang & Hamid Drake - Scrapbook - Thirsty Ear
Sunrise In Montreal
Rabih Abou-Khalil - The Sultan's Picnic - Enja
Oye Como Suena
Septeto Nacional & Guests - Max Cuba Libres - Network
El Ausente
Fruko Y Sus Tesos - Todos Bailan Salsa - World Music Network
La Bamba
Jose Gutierrez & Los Hermanos Ochoa - La Bamba: Sones Jarochos from Veracruz - Smithsonian Folkways
A moj babi cocek
Duvacki Orkestar Mladi Braka Kadrievi - Stip Macedonia - Pan Records
Yaa Haiyya Yaa Qayyum
Ustad Nusrat Fateh Ali Khan & Party - Gham-e-Raah - SCI