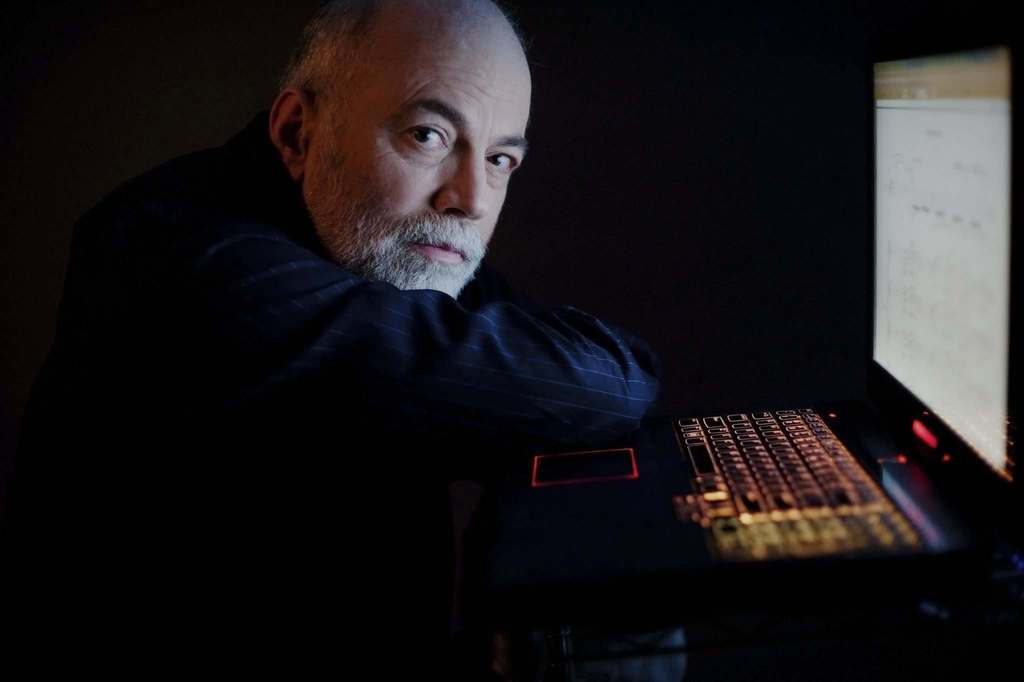 David Dalle
Thursday March 23rd, 2017 with David Dalle
Quintessentially Canadian music for my show, with Christos Hatzis' 2nd String Quartet
Today we hear what I consider quintessentially Canadian music, great music by an immigrant who has made his home in Canada and creates music which draws on very diverse cultural traditions and experiences. Christos Hatzis immigrated to Canada as a young adult in 1982 and has risen to the forefront of Canadian composers, composing extremely rich and moving music which often reflects his deep admiration of Canada's First Nations and Inuit culture as well as his very broad international outlook. We hear his 2nd String Quartet from 1999, in the composer's own words: "[The 2nd string quartet] was inspired by the conflict in the former Yugoslavia. The quartet is an eclectic gathering of fragments of musical experience, collected over the years from diverse geographical and chronological sources and brought together in a manner reflective of my ongoing quest for trans-national, trans-dogmatic view of the world and its inhabitants. The presence of heterogeneous stylistic elements in this piece also acts as a form of exorcism against the absurdity of war and senseless violence."
String Quartet no. 2 (the gathering) i. awakenings
Christos Hatzis/St Lawrence String Quartet - Awakening - EMI Classics

String Quartet no. 2 (the gathering) ii. fleeting moments
Christos Hatzis/St Lawrence String Quartet - Awakening - EMI Classics

String Quartet no. 2 (the gathering) iii. nadir
Christos Hatzis/St Lawrence String Quartet - Awakening - EMI Classics

String Quartet no. 2 (the gathering) iv. metamorphosis
Christos Hatzis/St Lawrence String Quartet - Awakening - EMI Classics

Vardar River Song
Stefan Christoff & Osama Shalabi - Rodina - Howl

In The Vespers
Colin Stetson and Sarah Neufeld - Never Were The Way She Was - Constellation Records

Visage de Sylphe
Ensemble Constantinople with Francoise Atlan - Terres Turqoises - Atma

Chandmani nutag
Kyriakos Kalaitzidis, En Chordais, Ensemble Constantinople - The Musical Voyages of Marco Polo - World Village/Harmonia Mundi

Summoning
Tanya Tagaq - Retribution - Six Shooter Records

With The Dark Hug of Time
Colin Stetson and Sarah Neufeld - Never Were The Way She Was - Constellation Records

get out while you can
Tammy Rogers & Don Heffington - In The Red - Dead Reckoning
The Stranger
Kyriakos Kalaitzidis, En Chordais, Ensemble Constantinople - The Musical Voyages of Marco Polo - World Village/Harmonia Mundi

Lumen de Lumine
Constantine Caravassilis/Maria Pikoula - Variations & Inspirations - Independent

Iswegh Attay
Tinariwen - Tassili - Anti