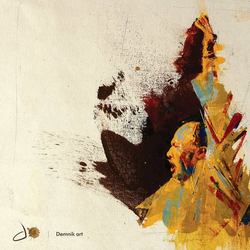 David Dalle
Thursday August 14th, 2014 with David Dalle
Nusrat Fateh Ali Khan, I miss you
My annual show commemorating the legend, Ustad Nusrat Fateh Ali Khan (1948-Aug 16 1997). There are many great and talented Qawwali singers, Nusrat had shared solos with some in his own group, but there are truly none like Nusrat himself. I miss you, 48 years was not nearly enough for an artist possessing your tremendous gifts. Painting of Nusrat by Indian artist Nikunj Prajapati. We will also hear some echoes of Nusrat's ecstatic praise for God in Vivaldi's gorgeous exultation of God, his Gloria from c.1715 in a recording by the Canadian Ensemble Caprice as well as a unique Canadian-Syrian collaboration pairing Gregorian chant and Syrian Sufi music.
Zikroulahi
Cheikh Lo - Hommage a Nusrat Fateh Ali Khan - Network
Mersiye Ya Hussein
Ustad Nusrat Fateh Ali Khan & Party - En concert a paris vol. 2 - Ocora
Khaja Mueen-Ud-Din
Ustad Nusrat Fateh Ali Khan & Party - The Final Studio Recordings - American
Allah-hu
Ustad Nusrat Fateh Ali Khan & Party - Qawwali: The Vocal Art of the Sufis II - JVC
Gloria in D RV589
Antonio Vivaldi/Monika Mauch, Shannon Mercer, Josee Lalonde, Ensemble Caprice, Matthias Maute - Gloria! Vivaldi's Angels - Analekta

Louanges
La Schola Saint-Gregoire & Orchestre oriental d'Alep - Le cercle de l'extase - Atma

Oraisons
La Schola Saint-Gregoire & Orchestre oriental d'Alep - Le cercle de l'extase - Atma