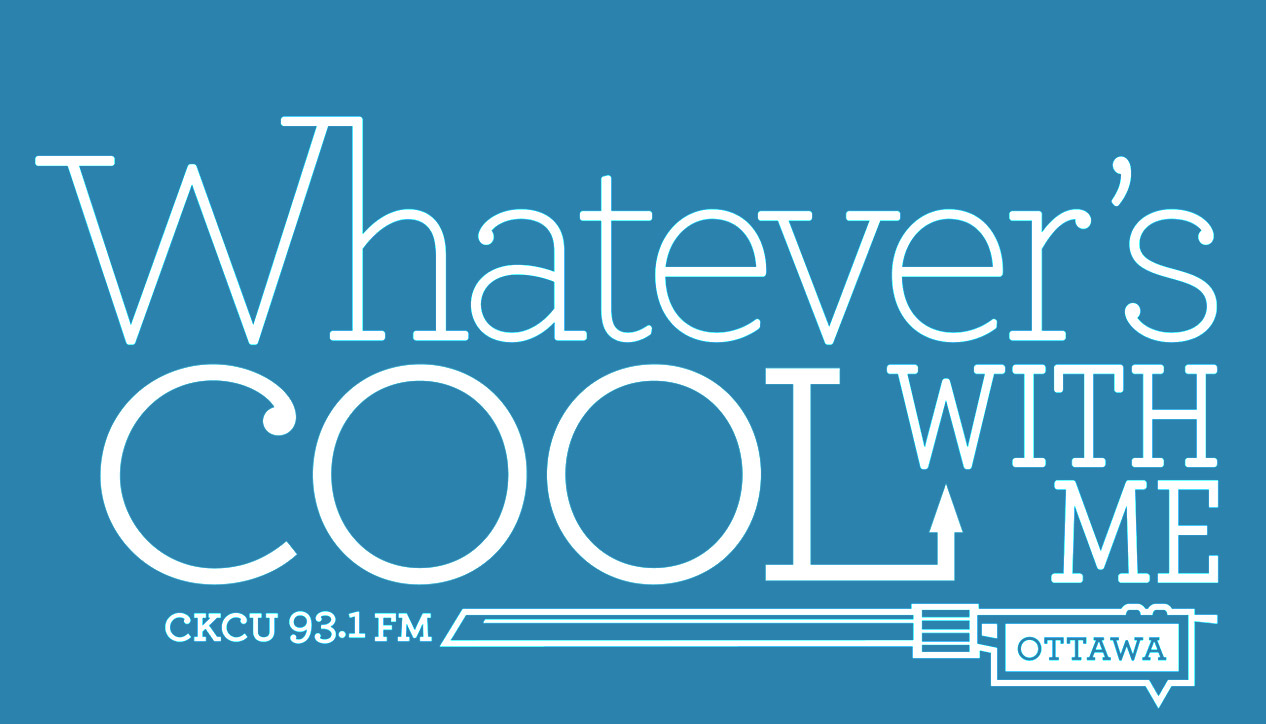 Whatever's Cool With Me
Thursday February 28th, 2019 with Ryan Bresee
The Andrzej Episode
Instrumental
Inifinite - 360 degrees

Ottawa Today
Red Squares - Smash the State: A Compilation of Canadian Punk Rock, 1978-82

The James Bond Theme
John Zorn - Naked City
Tumba
The Baton of Andre Brummer - Technicolor Rhapsody
Egypt Texas
Shadowy Men on a Shadowy Planet - Savvy Show Stoppers

Monster Zero
King Geedorah - Take Me to Your Leader
Lightworks
Raymond Scott - Manhattan Research Inc.
Here Come the Cyborgs Pt. 2
Simply Saucer - Punk 45: Sick On you One Way Spit! After the Love & Before the Revolution Vol. 3 Proto-punk 1969-76

The Long Dance
Disco Inferno - The 5 EPs
Map Reference 41 N 93 W
Wire - 154
She's Beyond Good and Evil
The Pop Group - She's Beyond Good and Evil
Wot
Captain Sensible - Wot / Happy Talk
Satan is Real
The Louvin Brothers - Satan is Real
Sadist 69
Satan's Satyrs - Wild Beyond Belief
My Chinchilla
Cub - Hot Dog Day

Kandu & His Friends
Marineland & Game Farm - A Song About Kandu and his Friends

Have Not Been the Same
Slow - Against the Glass

More Abuse
The Spaceshits - More Abuse [single]

A Bird in the Hand Is Worthless
The Deadly Snakes - Porcella

Funky Flushin'
Tatsuro Yamashita - Come Along II
Magic Carpet Ride
Pizzicato Five - Made in USA
Black Ego
Digable Planets - Blow Out Comb
Gila
U-Men - U-Men
Two Lips, Two Lungs, One Tongue
Nomeansno - Wrong

Feel the Pain
The Burreaucrats - Smash the State: A Compilation of Canadian Punk Rock, 1978-82

Daa Nyinaa
Ata Kak - Obaa Sima

Let's Fall in Love
William Onyeabor - Who is William Onyeabor?
Mad Pierrot
Yellow Magic Orchestra - Yellow Magic Orchestra
Freak-a-holic
Egyptian Lover - 1983-1988
Funky Stuff
Lizzy Mercier Descloux - Mambo Nassau
Brother, Father, Sister, Mother
Tim Maia - Nobody Can Live Forever