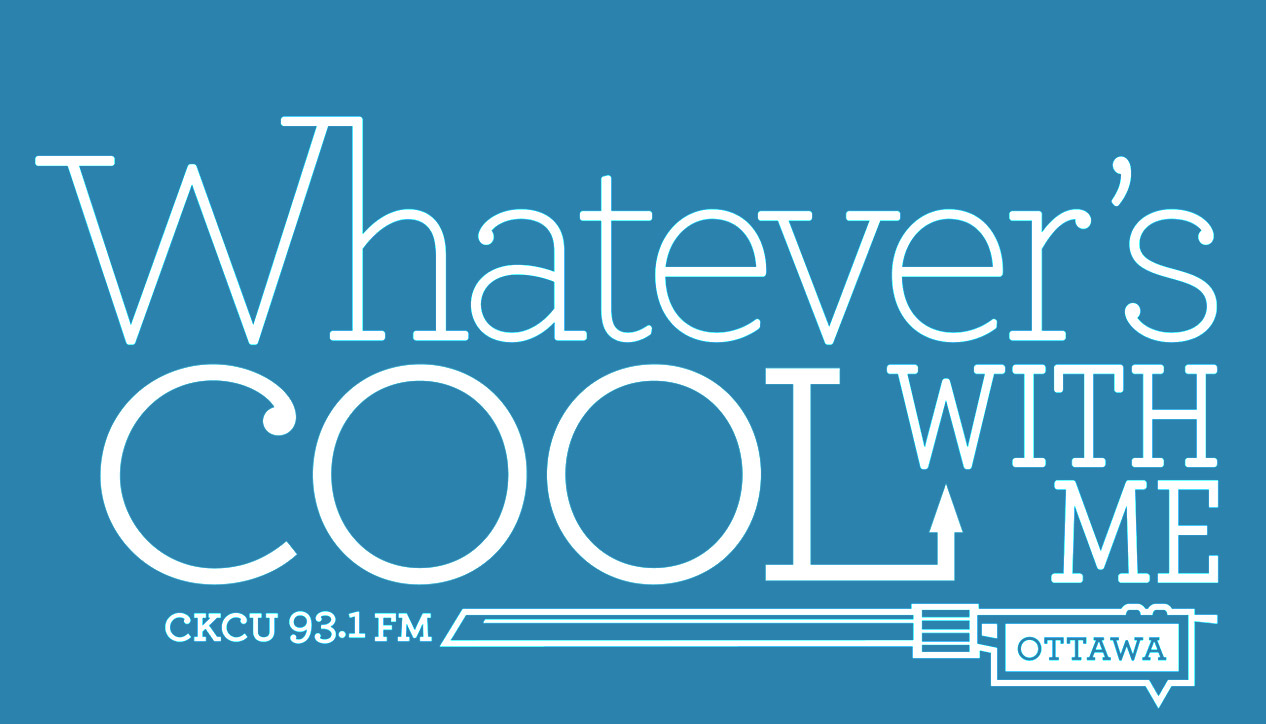 Whatever's Cool With Me
Thursday December 30th, 2010 with Bryan Christoff
Whatever's Cool With Me
Instrumental
Infinite - 360 Degrees

Start
Paul Bley Trio - Touching - Freedom

Paul's Winter Solstice
Blues Control - Single of the Month - December 2008 7" - Sub Pop
Piano Piece
Faust - IV (Deluxe Edition) - Virgin
I Remember A Time When Once You Used To Love Me
Dirty Three - Horse Stories - Touch and Go
11:59 It's January
Scrawl - Working Holiday! compilation - Simple Machines
To Be Touched
Juliana Luecking - Big Broad - Kill Rock Stars
Ship Going Down
Lida Husik - Your Bag - Shimmy Disc
Hollow Life
Frankie Rose & The Outs - Frankie Rose & The Outs - Slumberland

Movin' In On You
Julee Cruise - The Voice of Love - Warner Bros.
Number On My Hand
Aidan John Moffat - Ten Short Songs For Modern Lovers - Chemikal Underground

I Own It
Phil Wilson - I Own It 7" - Slumberland

Waterfall
Fresh & Onlys - Play It Strange - In the Red

Listening to Otis Redding at Home During Christmas
Okkervil River - Don't Fall In Love With Everyone You See. - Jagjaguwar
Cigarettes and Coffee
Otis Redding - The Soul Album - Atco
December Song
Two Dollar Guitar - Let Me Bring You Down - Smells Like Records
Orange Claw Hammer
Captain Beefheart & His Magic Band - Trout Mask Replica - Reprise
Holy Mountain
Elder Otis Jones - American Primitive Vol. 1 Raw Pre-War Gospel (1926-36) comp. - Revenant
I Don't Feel At Home in This World Anymore
Two Gospel Keys - I Don't Feel At Home in This World Anymore comp. - Mississippi Records
Don't You Leave Me Here
Sonny Boy & His Pals - The Rain Don't Fall On Me comp. - Mississippi Records

Morning Train
Rev. Charlie Jackson - God's Got It - CaseQuarter
Sharevari
Dirtbombs - Party Store - In The Red

Trans-Europe Express/Metal On Metal
Kraftwerk - Trans-Europe Express - Capitol
Take 'Em Up
Shit Robot - From the Cradle to the Rave - DFA

Porno 3003 (Gus Gus Mix 2.0 Edit)
Pizzicato Five - Remix Album: Happy End of You - Matador
Breastmilk
Mutsumi - Mutsumi - Bubbletease Communication

What U Waitin' 4?
Jungle Brothers - Done By the Forces of Nature - Warner Bros.