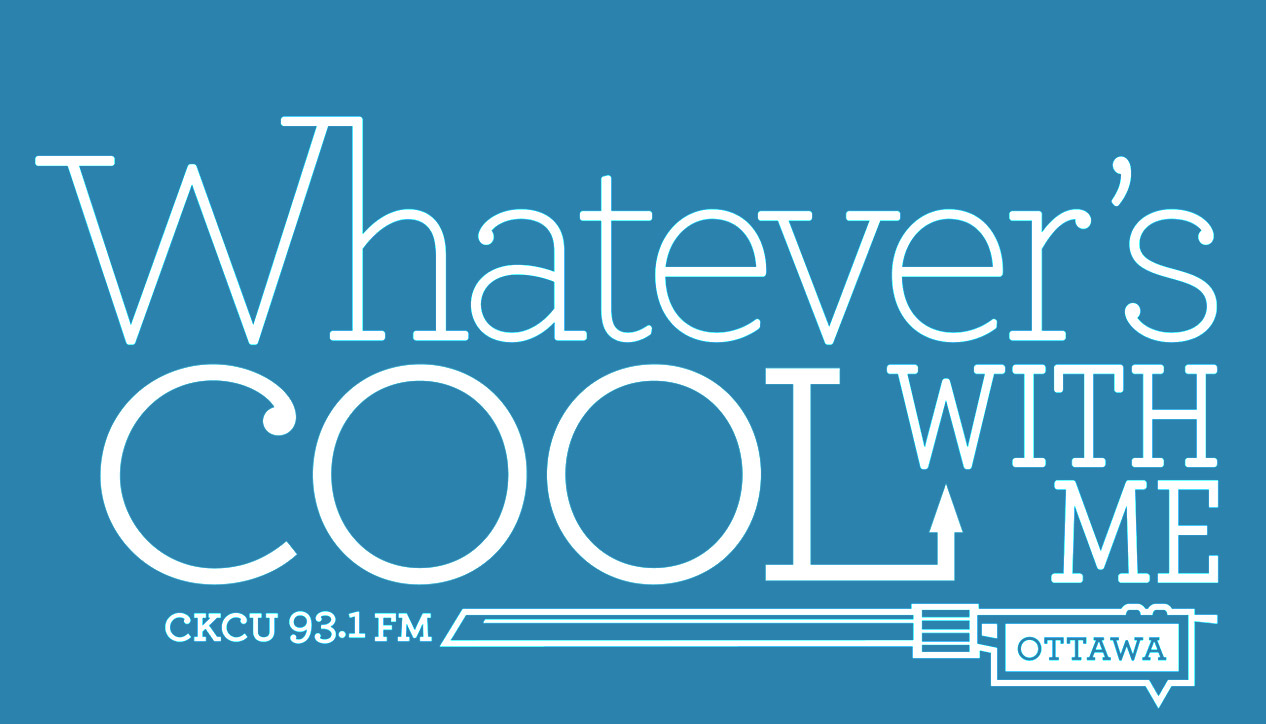 Whatever's Cool With Me
Thursday September 23rd, 2010 with Ryan Bresee
The "Do you know who won the Polaris Prize?" episode.
Instrumental
Infinite - 360 Degrees

Shinin
Brad - Welcome to Discovery Park
Inner City Blues
Marvin Gaye - What's Going On
Let's go out tonight
Craig Armstrong - The Space Between Us
Undertow
Warpaint - The Fool

The Ties That Bind Us
Phil Selway - Familial

Heathen Child
Grinderman - Grinderman 2

Smells Like Teen Spirit
Winter Gloves - The Seven Year Itch- Paperbag Records Covers Compilation

Too Much
Sufjan Stevens - The Age of Adz

Permanent Record
The Golden Dogs - Coat of Arms


Cut Your Hair
Pavement - Crooked Rain, Crooked Rain
Albatross
The Besnard Lakes - The Besnard Lakes Are The Roaring Night

Meet me in the basement
Broken Social Scene - Forgiveness Rock Record

Alligator
Tegan and Sara - Sainthood

Whispering Circles
The Sadies - Darker Circles

Tom Tom
Radio Radio - Belmundo Regal

Lewis Takes His Shirt Off
Owen Pallett - Heartland

Odessa
Caribou - Swim

Road Regrets
Dan Mangan - Nice, Nice, Very Nice

We, myself and I
Shad - TSOL

Les Chemins de Verres
Karkwa - Les Chemins de Verres

Everything I've Forgotten To Forget
Amos The Transparent - Everything I've Forgotten To Forget

Write it all down for you
Elliott Brood - Mountain Meadows

Oh Man
Born Ruffians - Say It

The Black House, The Blue Sky (Stars vs. Montag)
Stars - The Seance EP

I've been trying
DJ Shadow - Def Surrounds Us

Every Day
Tricky - Mixed Race

Meera w/ Kakoli Sengupta
DJ Cam - Substances
Hamdulillah
The Narcicyst - mp3
Gunbeat Falls
Shabazz Palaces - Barksdale Corners 7"

Joni Mitchellin Peelin Out
K-OS - The Anchorman Mix-Tape


Shook (Emancipator mash-up)
Sigur Ros vs. Mobb Deep - mp3