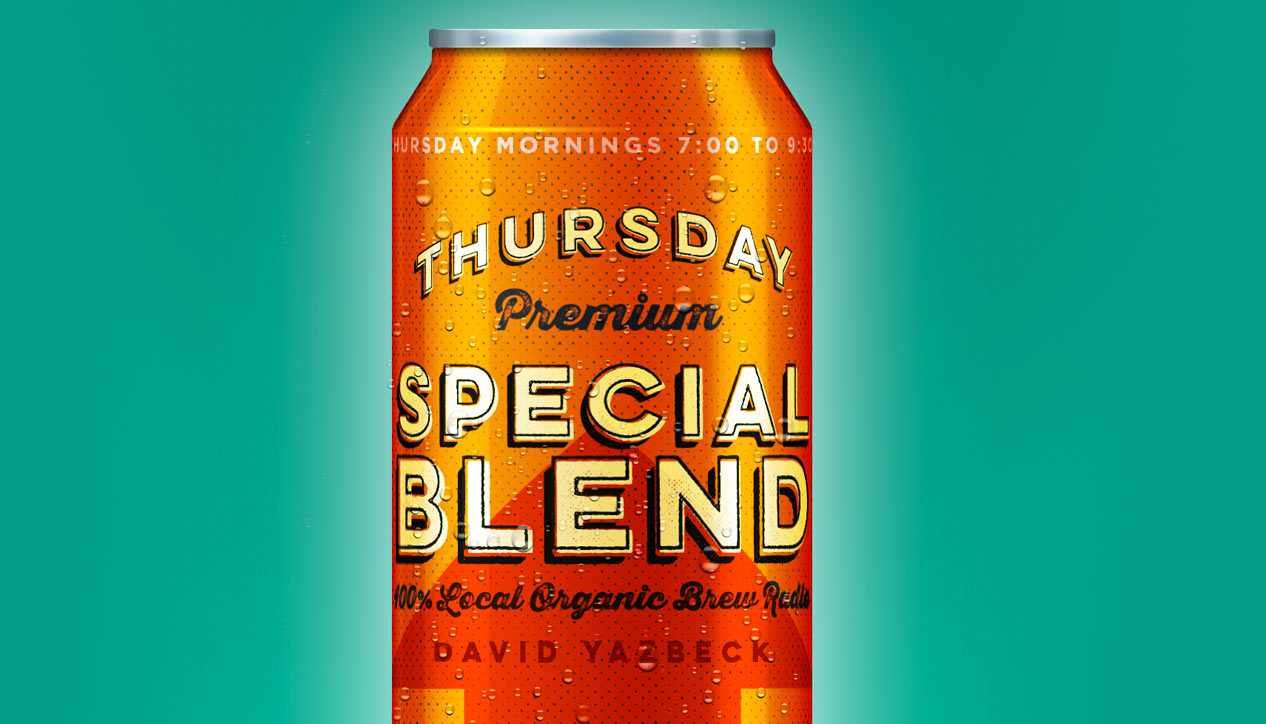 Thursday Special Blend David Yazbeck
Thursday October 18th, 2012 with David Yazbeck
Thank goodness for artists!
Better Man (My Father's Son)
Brydan Smith - Beautiful Tragedies


Sexy Thang
Maria Hawkins - Youtube

live Fri at the Brass Monkey and Sun at University of Ottawa
My Now Is Here
The Stronger Group - Babes4Breasts Vol. 2


live Sat at the Babes For Breasts Benefit Concert
This Bird Has Flown
The Wooden Sky - When Lost At Sea

live Oct 24 at First Baptist Church
Midas Touch (All Our Guns Are Drawn)
Andre M. Bluteau - Crooked Smiles

live Oct 24 at First Baptist Church
Bad Way To Live (Good Way To Die)
Slo' Tom and the Handsome Devils - Musta Been a Pretty Good Night!


Trans-Canada Highway - Go!
Slo' Tom - live in studio


In The Trees
Ana Miura - Babes4Breasts Vol. 2


live Sat at the Babes For Breasts Benefit Concert
Better Days Ahead
Amanda Rheaume - Babes4Breasts Vol. 2

live Sat at the Babes For Breasts Benefit Concert