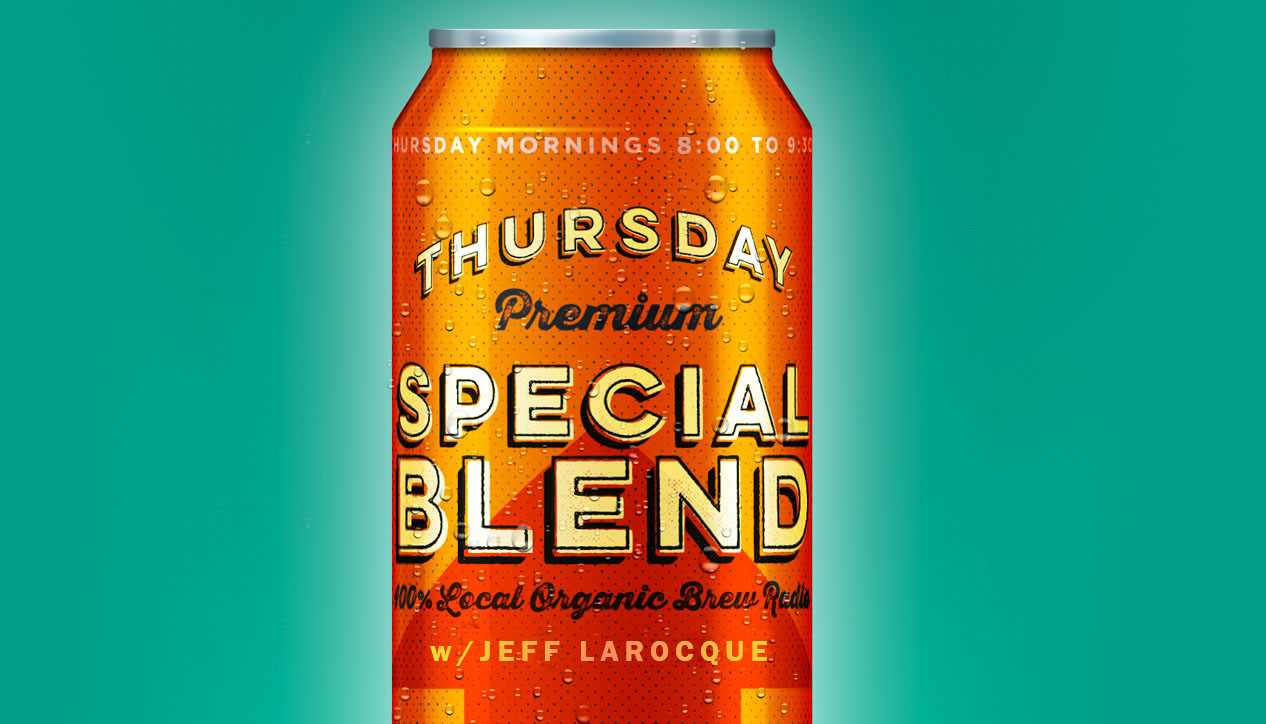 Two hours of fresh coverage of music, local community issues & the arts. Connect w host Jeff: jeff@ckcufm.com & co-host Riley: CKCURiley@gmail.com
Hosted by: Riley Murphy and Jeff Larocque
Airs: Every Thursday from 7:30 AM to 9:30 AM

Coming up at 7:30 AM on October 5th, 2023:
NEW Start Time!! Join Jeff and Riley 30 minutes earlier starting TODAY! Thursday Special Blend is now two hours every week from 7:30 to 9:30. Guests this week include Mia Kelly and David Humphries.
| Date | Host | Highlight | On Demand |
| --- | --- | --- | --- |
| Oct. 5, 2023 | Jeff Larocque and Riley Murphy | Show #248 with Mia Kelly and David Humphries | |
| Sep. 28, 2023 | Jeff Larocque & Riley Murphy | Cultures Comedy Club & Celina Musto | available |
| Sep. 21, 2023 | Jeff Larocque & Riley Murphy | Malayka, Jean Caffeine and Anne Marie Brugger | available |
| Sep. 14, 2023 | Jeff Larocque & Riley Murphy | Welcome Co-Host Riley for her CKCU debut! Linda Vanderlee - Living Aligned and Dick AltaVista | available |
| Sep. 7, 2023 | Jeff Larocque | Touched Fables Album Release | available |
| Aug. 31, 2023 | Jeff Larocque & Johnny Vegas | It's another Johnny Vegas "Show Take-Over!" | available |

Subscribe to Thursday Special Blend