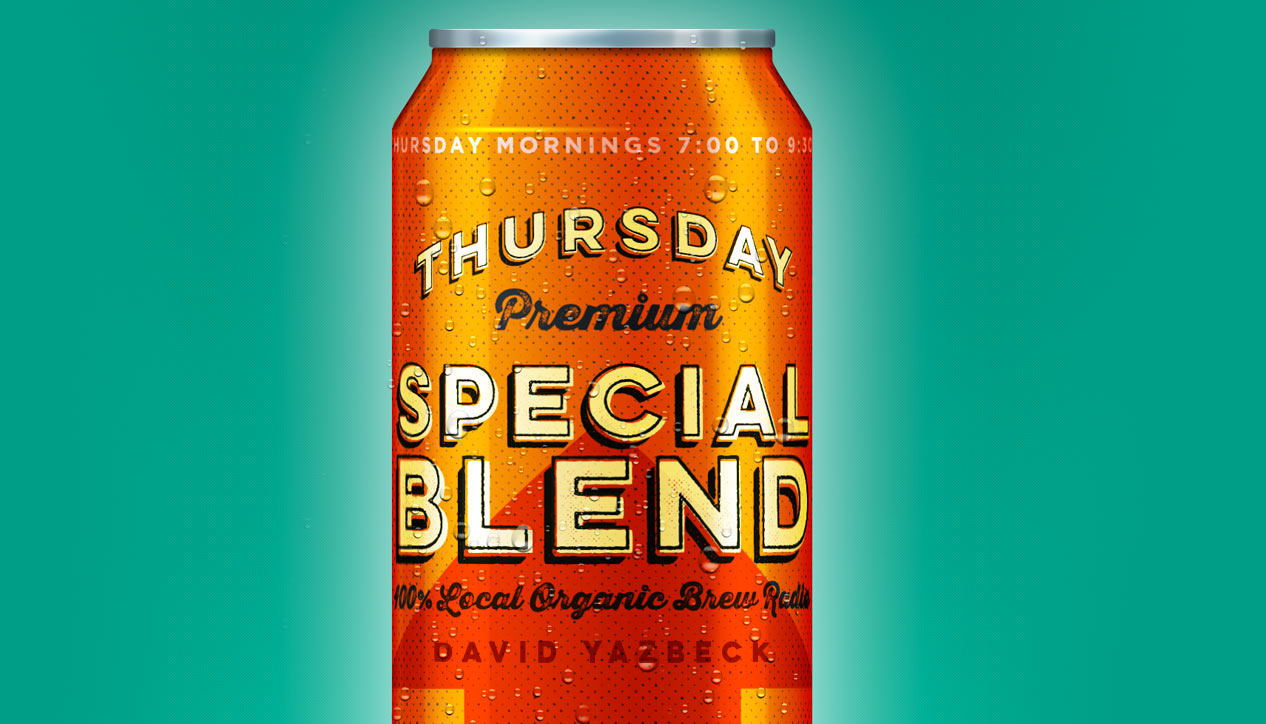 Passionate coverage of arts and social issues, with a strong emphasis on local, live music.
Hosted by: David Yazbeck
Airs: Every Thursday from 8:00 AM to 9:30 AM

Coming up at 8:00 AM on May 24th, 2018:
Another all music episode coming up! Just after 8:00, Kathryn Berry and Sule Heitner will be live in studio to perform and chat about their music and a live show at Irene's. Around 8:35, Leah Daniels will be on the line to talk about her music and upcoming show at the Lone Star. After 9:00, Mike Anderson will be in the studio to talk about this year's She's Listening fundraiser for Ovarian Cancer Canada. All this and plenty more great music!
Thursday Special Blend David Yazbeck
David Yazbeck
About me:
I host the second half of the Thursday Morning Special Blend on CKCU - cutting edge music, current events, community and arts happenings, news and more.
I also write for North by East West (see feed below), a blog dedicated to Canadian Music, with perspectives from every corner of the country. Read it often - it's a fantastic source of information about our great musicians.
"Got no social graces, Never know my place, One thing I am sure of, You can't judge a man by his race, Birth don't come easy, Freedom doesn't come cheap, Rules and worlds get swept away, While you waste your time in sleep"

Subscribe to Thursday Special Blend David Yazbeck