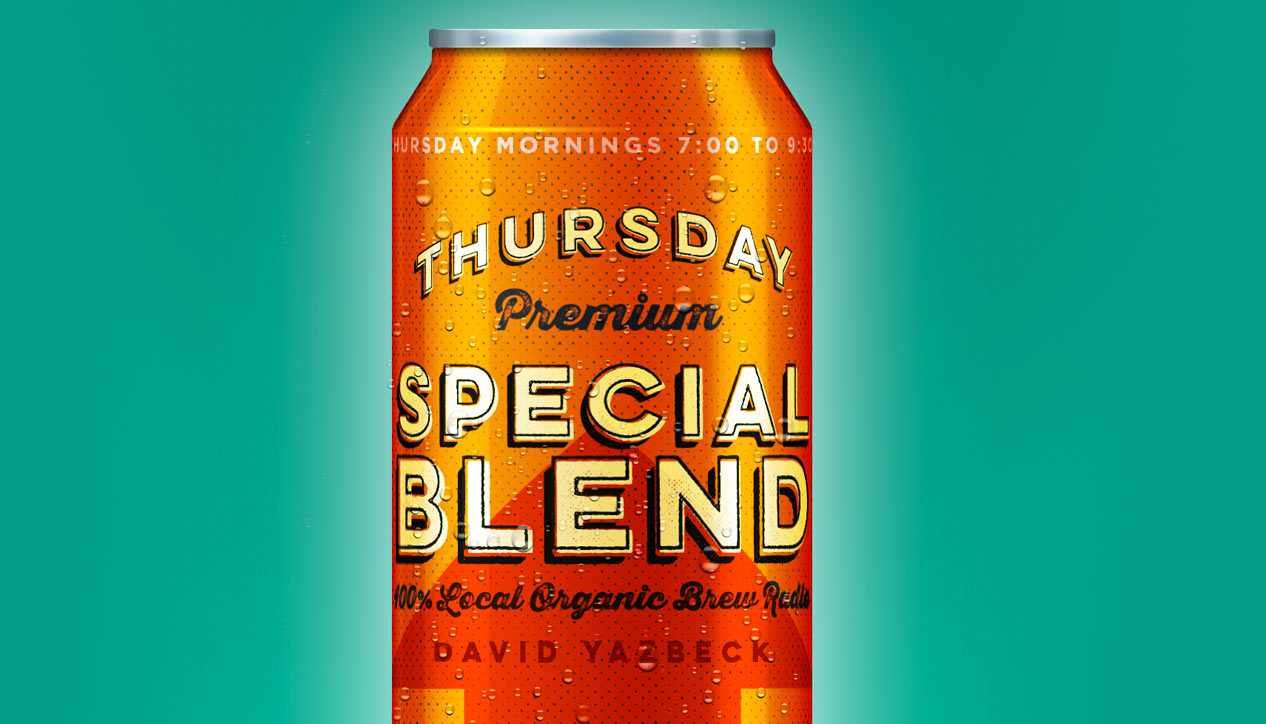 Thursday Special Blend David Yazbeck
Thursday June 7th, 2012 with David Yazbeck
woohoo!
Whitewater
Zaac Pick - Whitewater

If I Had A Rocket Launcher
Bruce Cockburn - Stealing Fire

Northern
Andrea Simms- Karp - Hibernation Nation

live at Westfest!
Sure As The Weather
Amos the Transparent - Goodnight My Dear, I'm Falling Apart

live at Westfest!
Little Sadie
John Allaire - Heart of Steel

live at Westfest!
Chorus Girls
The Murder Plans - Good Omens

live Fri at Elmdale