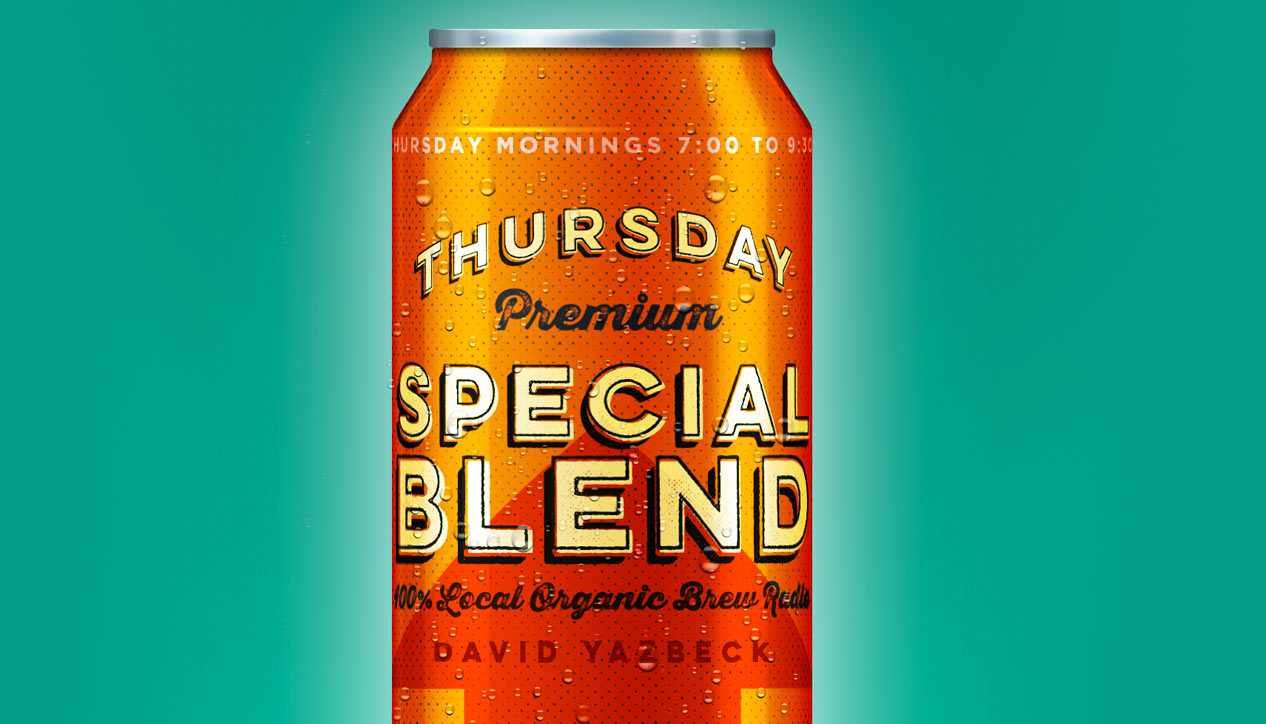 Thursday Special Blend David Yazbeck
Thursday December 1st, 2011 with David Yazbeck
Thursday Special Blend
Why Would I Lie?
Still Winter Hills - unreleased


awesome, brand new track from SWH - live tonight at Elmdale House
I Wish I Was the Moon
Neko Case - Blacklisted
live Wed at Bronson Centre
The Circle Married the Line
Feist - Metals


live Mon at NAC Southam Stage
Don't Touch That Dial
Paper Lions - Trophies

live Wed. at Raw Sugar
Turn the Page
Bob Seger and the Silver Bullet Band - Live Bullet

live Tues at Scotiabank Place; this week's "Under the Influence" track
Positive
Spearhead with Michael Franti - Red, Hot and Cool
Today is World AIDS Day - do what you can to help!
Charmer
Good2Go - Accessorize

live Sat at Irene's - Children at Risk benefit
Whitewater
Zaac Pick - Whitewater


Zaac Pick is back with another lovely collection of songs on this 4 track EP.
Wrecking Ball
Ken Workman - unreleased


early mix of a great new song from Ken!
River
Craig Cardiff - Fistful of Flowers

live Sat and Sun at Blacksheep