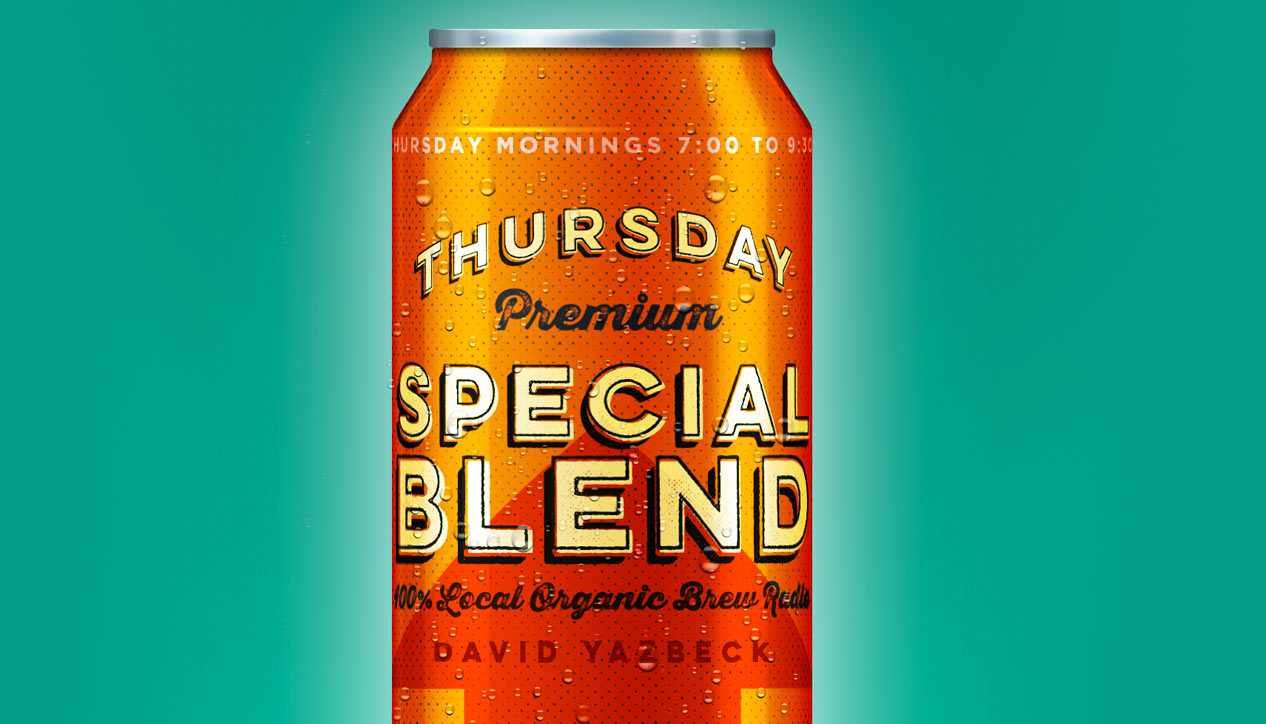 Thursday Special Blend David Yazbeck
Thursday February 9th, 2017 with Matthew Crosier
Cash Bash at Rainbow Bistro, Finishing the Suit at Gladstone Theatre
interview with Lefty about the Cash Bash, Feb 25 at the Rainbow Bistro. Lefty and Ray Harris are playing Johnny Cash music and Johnny Cash inspired music on Saturday at the Record Centre as well.
I Walk the Line
Johnny Cash - The Vintage Years - Sun
Ring of FIre
Johnny Cash - Greatest Hits - Columbia
Trouble to the Train
Alistair Christl - 8 Songs by Alistair Christl

Bound to Ride
Chris Coole & Ivan Rosenberg - Return to Trion

interview with playwright Lawrence Aronovitch, Finish the Suit is at the Gladstone Theatre March 1-March 11, www.gladstone.ca
Just Between You And Me
Daniel Romano - Come Cry With Me

Angel of Death
New Country Rehab - New Country Rehab

Ruin
Cat Power - Sun
In the Street
Big Star - 1 Record
I Am the Fly
Wire - Chairs Missing
Swords of 1000 Men
Ten Pole Tudor - 7"
I'm Stranded
The Saints - I'm Stranded
Going Underground
The Jam - Dig the New Breed
Teenage Kicks
The Undertones - Teenage Kicks