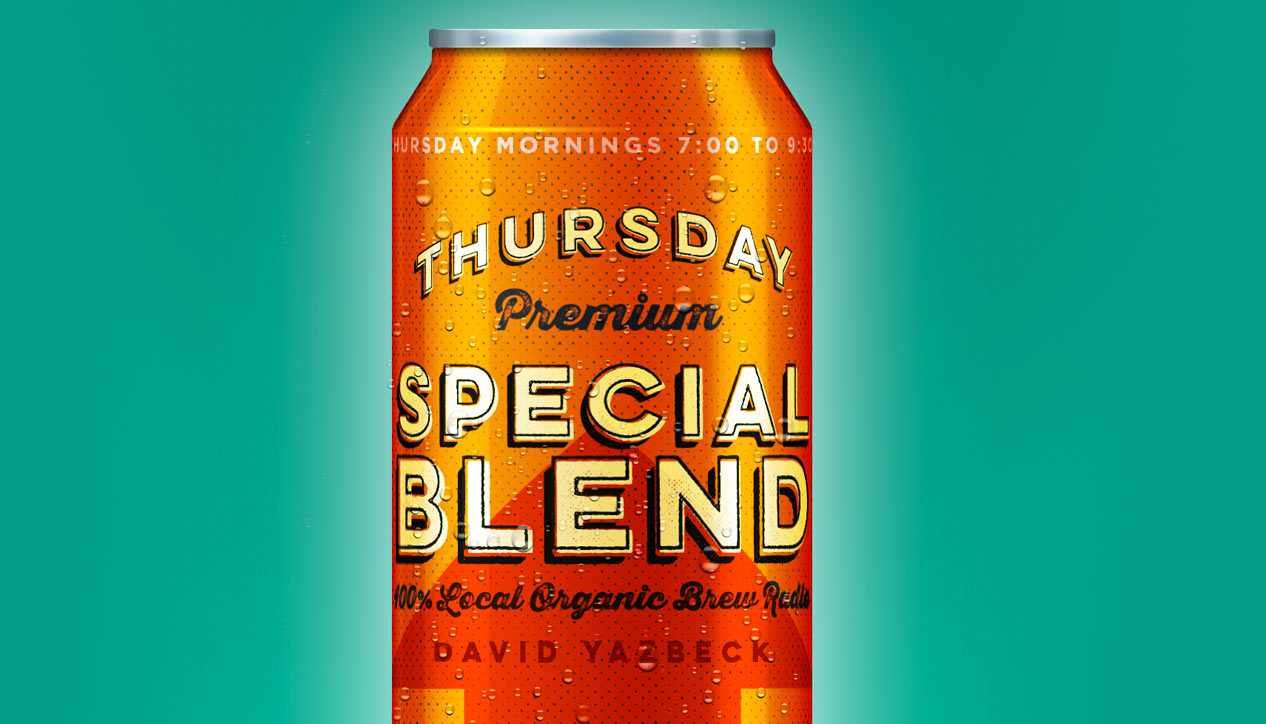 Thursday Special Blend David Yazbeck
Thursday March 26th, 2015 with David Yazbeck
Brother
Peter Katz - We Are the Reckoning


Mardi Gras
Darrelle London - Tangerine and Blue


live tonight at Blacksheep!
By My Side
Trevor Alguire - Miles Away

Fri. at Irene's
Like an Anchor
Winchester Warm - Belle Attente

Fri. at Pressed Cafe
Beer Bottle Pockets
Ginger St. James - Diesel and Peas


Fri. at the Branch
Strong and Free
RW Haller - Wasted Time

tonight at a Taste for Chocolate!
The BRidge
Still Winter Hills - Late Night Souls

Sat. at McCloskey's
Queensville
Jon Brooks - The Smiling and Beautiful Countryside

April 16 at the Branch and April 17 at my house!
I Am A Patriot
Jackson Browne - World in Motion