| Date | Host | Highlight | On Demand |
| --- | --- | --- | --- |
| May. 12, 2017 | DJ DesTrois | there's celery stuck in your teeth | available |
| Apr. 28, 2017 | DesTrois | Is the Track back? Hmmmm.... | available |
Off The Beaten Track was started back in the late eighties, been at several different radio stations and has gone through many incarnations and covered countless music styles. It will likely be short-lived in the time-slot, (to make room for some promising young student programmers) but in the interim you can expect something sonically challenging zoning in on a different style of music each second week... Standing alone and sticking out like a sore-thumb, yet still a good transition from the weirdness of Mr. Hunters program and into the delightful Candyshop show that follows it!
Off The Beaten Track: Stimulating, but ALWAYS in jeopardy of going off the rails.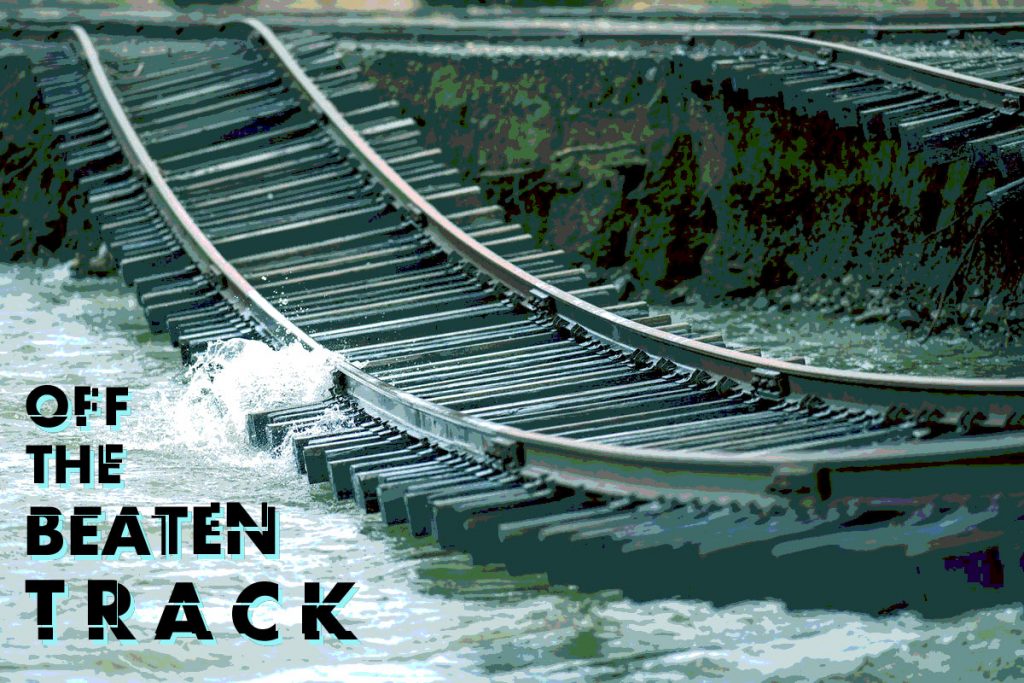 Subscribe to OTBT