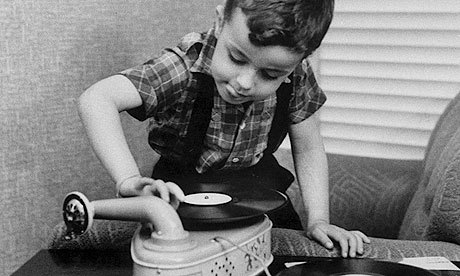 Midweek
Wednesday March 28th, 2018 with PeterB
Is this a Midweek fill-in, or a Loosely Connected summer season surprise attack? You be the judge! PeterB takes over the chair either way.
PeterB filling in today for Midweek. OR, is this really a surprise attack preview of Loosely Connected mis-adventures soon to come in this time slot?! You be the judge! Either way, we will travel from ambient / electronica, to world jazz, to Canadian Aboriginal awesomeness. And many points in between. Enjoy!! Please hit us up on the Interactive Thingy (over there ==>). We'd love to hear from you!
Main Title Theme: Open Your Book
Kid Koala - Space Cadet: Original Still Picture Score

Starting off ambient, as often happens. Queue the musicrobots.. And then.
#8
Aphex Twin - Selected Ambient Works Volume II
diskhat ALL prepared1mixed 13
Aphex Twin - Computer Controlled Acoustic Instruments pt2 EP
Manteca (Funky Lowlives Remix)
Dizzy Gillespie / Funky Lowlives - Verve Remixed, Vol. 2
A small jazzy-worldy romp.
Ethiopia [live]
Gigi w/ Material [Bill Laswell] - Mesgana Ethiopia
Koala
Nadah El Shazly - Ahwar

Rhapsody In Berlin
Idris Ackamoor & The Pyramids - We Be All Africans
Unmask The Batman
Sun Ra and and The Arkestra - Of Abstract Dreams

A range of crazy-good Canadian Aboriginal musics.
Ajaaja
Tanya Tagaq - Retriburion

Quiero Jardines
Lido Pimienta - La Papessa

ALie Nation (feat. John Trudell, Lido Pimienta & Tanya Tagaq)
A Tribe Called Red - We Are the Halluci Nation

The Virus Ft. Saul Williams, Chippewa Travellers [Video Edit, bonus track]
A Tribe Called Red - We Are the Halluci Nation

Act 2, Scene 3, "They could not have possibly survived" (Part 1)
Christos Hatzis / Tanya Tagaq / Steve Wood and The Northern Cree Singers / Winnipeg Symphony Orchestra (Tadeusz Biernacki conductor) - Going Home Star: Truth and Reconciliation

Exit, stage left. With some spooky sounds we will definitely visit again.
How Is This Happening
POLIÇA and s t a r g a z e - Music For The Long Emergency