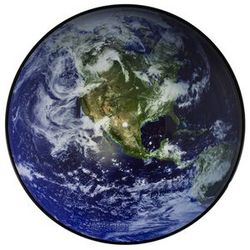 The Switchup
Sunday August 9th, 2015 with ELORIOUS CAIN
BASS TRANSFERRED
Bass transferred from style to style including TRAP MUSIC, HARDSTYLE, DUBSTEP, BREAKS, ELEKTRO, HOUSE MUSIC, ACID, ABSTRACT TECHNO and DUB! "Vortex" by PHILLIP WERREN and selections from the DEWOLFE SOUND EFFECTS LP are ghosted into the M.F.A. classic "Ignorance Or Selfrighteousness". The photograph is of side one of DIPLO's RANDOMWHITEDUDEBEEVERYWHERE LP, which is an amazing picture disc! Enjoy!
FREAK
STEVE AOKI, DIPLO & DEORRO (featuring STEVE BAYS) - RANDOMWHITEDUDEBEEVERYWHERE (LP) - MAD DECENT
BIG BAD CITY
TELLURIAN - THE REVELATION (3LP) - CENOBITE
HEY BABY
MELLO FRSH & DEADMAU5 - 12"

HOMECOMING (PASSIONS REMIX)
THE TEENAGERS - 12" - KITSUNE
CHEW YOUR BRAINS (DURTY PHRESH REMIX)
DIESEL - 12" - AUDIO PHREAKS
WHY YOU HAVE 2 GO
DURTY PHRESH - 12" - ENTER DUBSTEP
NOTHING IS GETTING US ANYWHERE
GUNS N' BOMBS - 10" - KITSUNE
LIFE IS BORING (CROOKERS NO FEAR TO FLY REMIX)
CAZALS - 12" - KITSUNE
BOY OH BOY
DIPLO & GTA - RANDOMWHITEDUDEBEEVERYWHERE (LP) - MAD DECENT
FIRST ENCOUNTER
P.I.M..P. - TWISTED SECRETS 2 (2LP) - TWISTED
DEEPNESS
BLACK JAZZ CONSORTIUM - RE:ACTIONS OF LIGHT (CD) - SOUL MUSIC PEOPLE
THERE IS STILL HOPE
BLACK JAZZ CONSORTIUM - RE:ACTIONS OF LIGHT (CD) - SOUL MUSIC PEOPLE
THE FILTH
GAMAL KABAR - 12" - POKERFLAT-RECORDINGS
TWO FACE (FUNK D'VOID REMIX)
CRAIG TORRANCE & PHILIP HOCHSTRATE - 12" - MOODMUSIC/WORDANDSOUND
TIME FOR LIVIN (ALEXANDER ROBOTNICK MIX)
FUTURE FORWARD featuring MOUNT SIMS - 12" - KOMPUTE MUSIK
CHICAGO, A WAKE UP CALL (HARDFLOOR REMIX)
MAZI & DURIEZ - 12" - BRIQUEROUGE/LES MACONS DE LA MUSIQUE
AFTERGLOW
NOVOX - ONE STAND NIGHT E.P. (EP) - PLASTELINE
ALL WOMAN
SKWERL featuring HUBERT TUBBS - THE FLYING SQUIRREL (EP) - SONAR KOLLEKTIV/MEMBER OF THE TRICK
KITTEN IS HIGH (JOJO DE FREQ'S BEAUTY IS TERROR REMIX)
MISS KITTEN - 12" - NOBODY'S BIZZNESS
IGNORANCE OR SELFRIGHTEOUSNESS
M.F.A. - MUSIC FOR ASSHOLES (2LP) - BLUE
EXPLOSION
. - DEWOLFE SOUND EFFECTS LP NO. 10 - WARFARE (LP) - MUSIC DE WOLFE
DOUBLE EXPLOSION
. - DEWOLFE SOUND EFFECTS LP NO. 10 - WARFARE (LP) - MUSIC DE WOLFE
EXPLOSION WITH RUMBLE
. - DEWOLFE SOUND EFFECTS LP NO. 10 - WARFARE (LP) - MUSIC DE WOLFE
SMALL EXPLOSION FOLLOWED BY RUBBLE FALLING
. - DEWOLFE SOUND EFFECTS LP NO. 10 - WARFARE (LP) - MUSIC DE WOLFE
DOUBLE EXPLOSION WITH RUMBLE
. - DEWOLFE SOUND EFFECTS LP NO. 10 - WARFARE (LP) - MUSIC DE WOLFE
THREE SMALL EXPLOSIONS FOLLOWED BY ONE LARGE EXPLOSION
. - DEWOLFE SOUND EFFECTS LP NO. 10 - WARFARE (LP) - MUSIC DE WOLFE
7 BOMB EXPLOSIONS IN SUCCESSION
. - DEWOLFE SOUND EFFECTS LP NO. 10 - WARFARE (LP) - MUSIC DE WOLFE
VORTEX
PHILLIP WERREN - ELECTRONIC MUSIC (4LP BOX SET)

VISION QUEST 2
SUB DUB - 12" - THEAGRICULTURE.COM