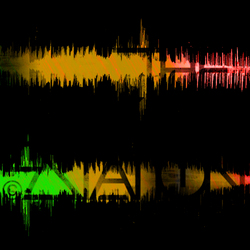 The Switchup
Sunday January 4th, 2015 with SKCZY & ITSO Johnny
New Bass for a New Year!!!
SKCZY and Johnny are starting off 2015 with a slew of brand new bass music and they are really excited to show everyone! Check out the show live at 93.1 on your FM dial in Ottawa or at
ckcufm.com
anywhere else on the planet. If you would like to comment on the show, get a shout out, or want to say "Hello 2015!" to the studio crew call us in studio at 613 520 CKCU (2528)! Don't forget follow us on Twitter: @CKCUFM @docksta @SKCZY @itsojohnny Or Like Us on Facebook! CKCU FM, The Dockingstation
WITH SOME
SKCZY - & JOHNNY - NEW BASS!!!


Baddest Baby (Deejay Theory Remix)
Tropkillaz X Gappy Ranks - -
Summer Fruits
Swindle - -
Rude Boy Talk (Toddla T/Mele Remix)
Tenor Fly - -
You Don't Stop
Skapes feat. Ke'An - -
Shizam
Zed Bias feat. Stylo G & Scruffizer - -
Make It Bunx Up
DeeWunn feat. Marcy Chin - -
Neurotic
Allmostt - -
Gibbo
Dr. Cryptic - -
Rude Boi Rhythm
Aaron Jackson/Wayne H - -
Shake (Skrude Remix)
Stas - -
BIG
Dr. Oscillator - -
Mandem
Dr. Oscillator - -
Wesley Snipes
Lenkemz & Killjoy feat. Slick Don - -
Rudebwoi
Dr. Cryptic - -
Radio Babylon
Champion & Mele - -
That's What It Is (Grime Dub)
Hybrid Theory feat. Trilla Lady Leshurr - -
Ninja
Douster - -
Obsessive Compulsive
Allmostt - -
Get Down
Champion & Mele - -
Tired Of Running
Allmostt - -
Raptor
Douster - -