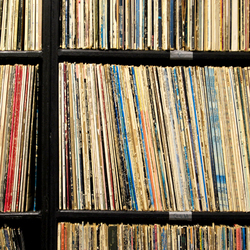 The Switchup
Sunday December 21st, 2014 with KUBA MAYE
KUBA MAYE's Dockingstation Takeover!!!
We have an absolute beauty of a show lined up for this week!! The Nu Planet Rave's very own KUBA MAYE will be in the CKCU FM studios to takeover The Dockingstation with his always energetic and entertaining take on Bass Music. The best part about this whole thing is that you can stick around after the show to catch another 2.5hrs of KUBA MAYE on The Nu Planet Rave!!! What a deal!! Enjoy! I know we will!! Check out the show live at 93.1 on your FM dial in Ottawa or at
ckcufm.com
anywhere else on the planet. If you would like to comment on the show, get a shout out, or want to say "KUBA MAYE!!" to the studio crew call us in studio at 613 520 CKCU (2528)! Don't forget follow us on Twitter: @CKCUFM @docksta @SKCZY @itsojohnny Or Like Us on Facebook! CKCU FM, The Dockingstation
ON
KUBA MAYE - LIVE - DOCKSTA!!