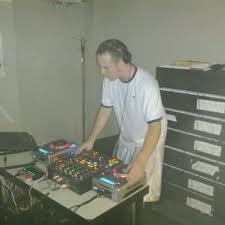 The Switchup
Sunday September 7th, 2014 with Bobby B
Bobby B goin' solo!!!
Bobby B all alone for this one! Only things there to keep him company are the tech 12's and his records. I like the sounds of this one!! You can expect to hear pretty much any and all kinds of Bass Music under the sun with Bobby on the 1′s and 2′s. We always enjoy what he puts together and we know you will too! Check out the show live at 93.1 on your FM dial in Ottawa or at
ckcufm.com
anywhere else on the planet. If you would like to comment on the show, get a shout out, or want to say "Bass, please." to the studio crew call us in studio at 613 520 CKCU (2528)! Don't forget follow us on Twitter: @CKCUFM @docksta @bobbyb_music Or Like Us on Facebook! CKCU FM, The Dockingstation
1's and
BOBBY B - ON THE - 2's!!!!