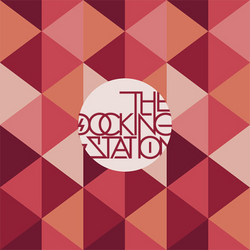 The Switchup
Sunday August 3rd, 2014 with SKCZY, Bobby B & ITSO Johnny
Bass Go BOOM!
SKCZY, Bobby B & ITSO Johnny are inside the CKCU FM studios this week with fresh tunes for everybody AND special guest mixes from our homies Substant & Shake!! Check out the show live at 93.1 on your FM dial in Ottawa or at
ckcufm.com
anywhere else on the planet. If you would like to comment on the show, get a shout out, or want to say "Baaaaaassssssss" to the studio crew call us in studio at 613 520 CKCU (2528)! Don't forget follow us on Twitter: @CKCUFM @docksta @SKCZY @bobbyb_music @itsojohnny @SubstantMusic @shake_liam Or Like Us on Facebook! CKCU FM, The Dockingstation, Substant, Shake Guest Mixes from Substant & Shake!!
De Dans
Cosmin TRG - -
Eye I Eye
Claude Von Stroke - -
CaliFuture (Dub Mix)
Claude Von Stroke feat. Barry Drift - -
Okay (Claude Von Stroke's VIP Mix)
Shiba San - -
Urban Animal (Dixon Dub Mix)
Claude Von Stroke - -
Jumanji
Benjamin Damage & Doc Daneeka - -
Art & Cash (Roska Remix)
Modeselektor - -
That's Right
Jesse Slayter & Wuki - -
Rusty Nails (Shackleton Remix)
Moderat - -
Sad Happiness
Phon.o - -
Ignition (Laurent Garnier Remix)
Bambounou - -
Monkey Biznizz (Wiwek Remix)
Leftside - -
Neon
Dark Sky - -
Untitled (Siriusmo Remix)
Modeselektor - -
Freak (Rickyxsan Remix)
Steve Aoki, Diplo & Deorro feat. Steve Bays - -
Exclusive Docksta Mix #3
Substant - -
Exclusive Docksta Mix #2
Shake - -
The Dockingstation July 27th, 2014
Docksta Archives - -