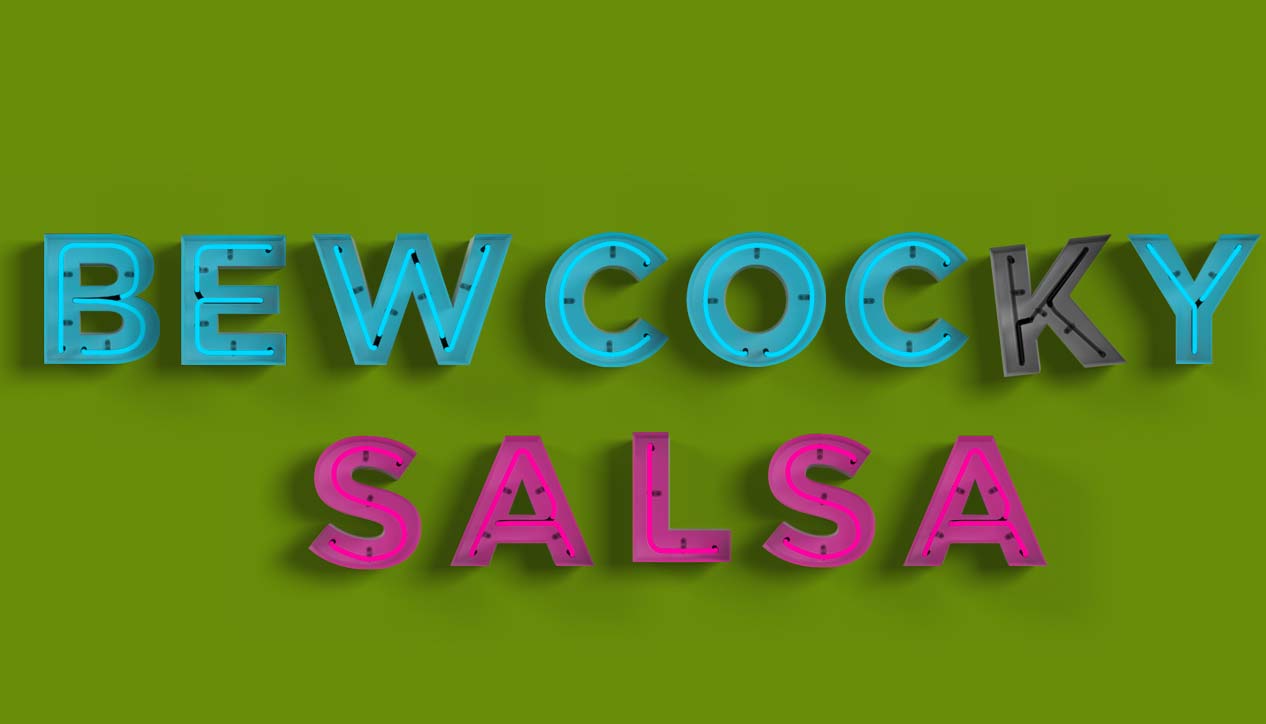 Bew Cocky Salsa
Tuesday December 13th, 2011 with the Staples & Trevski
Samples Samples Samples
Samples (an unofficial BEW COCKY SALSA definition): those little bits of movie quotes, or pieces of songs that are reformatted into loops for newer songs. This is what we celebrated on tonight's show, and it was a doozy!
Impeach the President
the Honeydrippers - Impeach the President single
the Teen Keen Skip
cLOUDDEAD - Ten
Jimmy James
Beastie Boys - Check Your Head
the Strain
Blockhead - Uncle Tony's Coloring Book
Ghostwriter
RJD2 - Dead Ringer
Katamari on the Swing (All About NAMCO remix)
SEXY-SYNTHESIZER - Katamari Forever OST
Bounce That
Girl Talk - the Night Ripper
Whatchou Know About Mega Man?
Team Canada - Classic Material 2

Babe Are the Future
Kids & Explosions - Shit Computer

Basin Street Blues
Kid Koala - Some of My Best Friends are DJs

What Does Your Soul Look Like (part 1 - Blue Sky Revisit)i
DJ Shadow - Endtroducing...