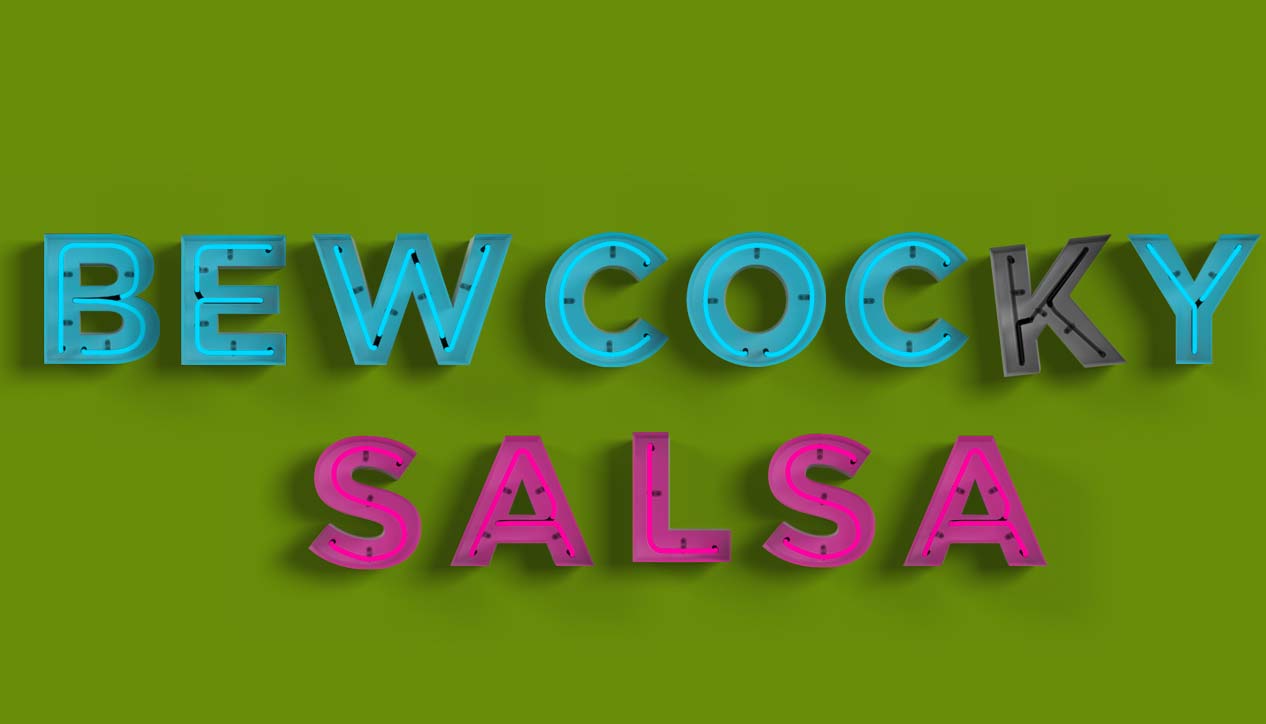 Bew Cocky Salsa
Tuesday January 8th, 2013 with the Staples
2012 Bew Cocky Salsa's Greatest Hits
Tonight, we look back at some of the Staples' favorite choices from his shows in 2012. These songs may not have been new that year, but they were new to him.
From 'Scandanavia!' ft. Matty D - Nov. 20, 2012
Animals
Minilogue - Animals
From 'Anything Goes!' ft. David Laferriere - Dec. 11, 2012
Feels Like We Only Go Backwards
Tame Impala - Lonerism
From 'Chill' - Jun 12, 2012
The Heart's a Lonely Hunter
Thievery Corporation ft. David Byrne - the Cosmic Game
From 'To All the Girls I've Ever Loved (abridged)' - Feb. 14, 2012
Caring is Creepy
the Shins - Oh, Inverted World!
From 'Ambient Muuuuuuuuusic' ft. Jabberwocky - Dec. 18, 2012
Catching Butterflies With Hands
Mouse on Mars - Idiology
From ' It Can't Rain All the Damn Time!' - Sept. 18, 2012
Rainbow Silhouette of the Milky Rain
Deerhoof - Milk Man
From ''the Feelgood Show of the Summer' ft. Sister Disaster - Jul. 24, 2012
Pat
Built to Spill - There is No Enemy
From 'Shoehorn' - May 22nd, 2012
I Keep Myself to Myself
The Boy Least Likely To - Law of the Playground
From 'Horn-y in July' - July 10th, 2012
Lo Hi Hopes
Brasstronaut - Mt. Chimaera

From 'Proud to Be Indie' ft. Kaylurr - Jan. 17th, 2012
Kindergarten
Zeus - Say Us

From 'The Staples' Buffet' - Mar. 13th, 2012
Roller Coaster
Black Mountain - Wilderness Heart

From 'They'll Clog the Instruments!- ft. the Professor - Mar. 6th, 2012
Silver Cruiser
Royksopp - Junior
From 'Ill Beats' ft. Trevski - Sept. 4th, 2012
Grape Nuts and Chalk Sauce
Blockhead - Uncle Tony's Coloring Book
From 'FEATURE: the Firesign Theatre' - Jan. 31st, 2012
The Further Adventures of Nick Danger
the Firesign Theatre - How Can You Be in Two Places at Once When You're Not Anywhere at All