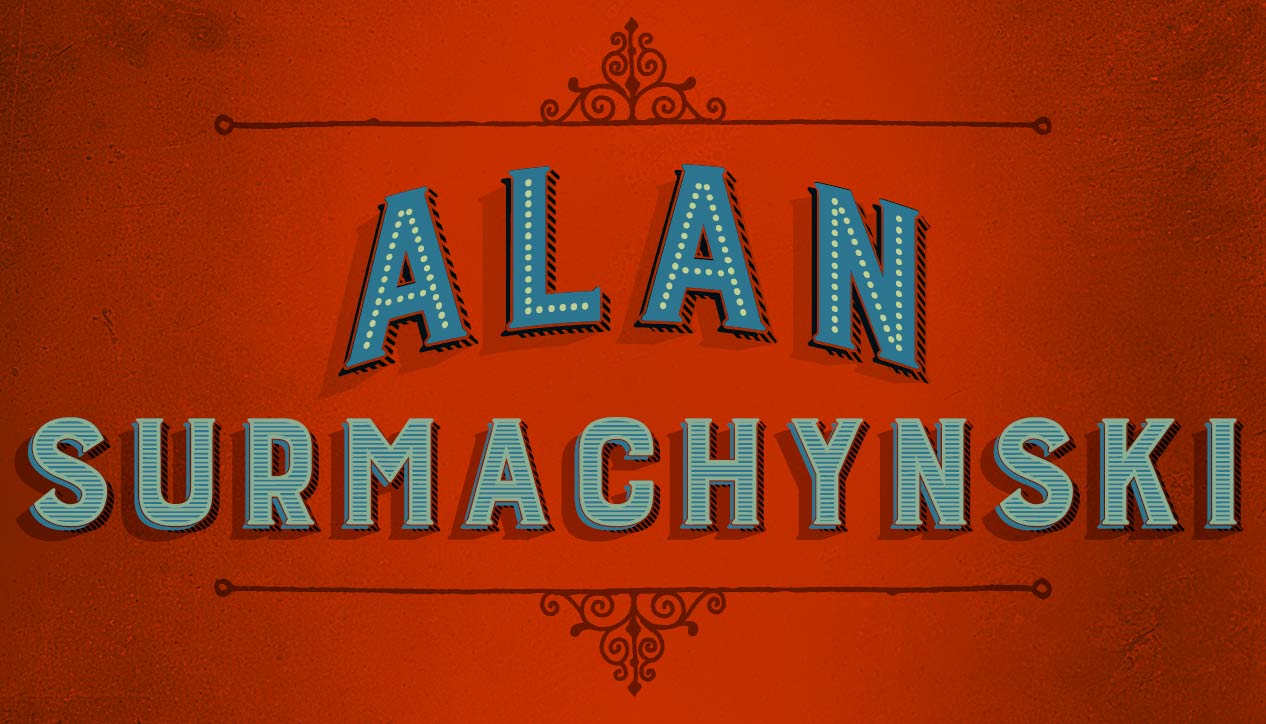 Alan Surmachynski
Tuesday September 19th, 2017 with Alan Surmachynski
An eclectic mix of music exploring such musical genres as rock, RnB, soul, electronic, old time, hip-hop, jazz and folk.
Rock bottom
The Junction - City Nights

Kingdom come
The Hidden Cameras - Origin: orphan

Pope John Paul
The Lovely Feathers - Hind Hind Legs

I must be hateful
Lagwagon - Blaze 2003
Graffiti
Maximo Park - A Certain Trigger 2005
Oh Marcello
Regina Specktor - What we saw from the cheap seats 2012
Kimdera on the dance floor
Library Voices - Hunting Ghosts & Other Collected Shorts

Soledad
La Oreja de Van Gogh - El Viaje de Copperpot
If I live or if I die
Cuff The Duke - Side Lines of the City

High water everywhere part2
Taj Mahal - The American Epic Sessions 2017
The Coo Coo Bird
Steve Martin & Edie Brickell - The American Epic Sessions 2017
Waiting around to die
Townes Van Zant - Anthology 1968-1979
Blank cheque
Bill & Joel Plaskett - Solidarity 2017

General Electric Vs. The Temperial Moth
The Burning Hell - Happy Birthday 2007

Shipping lanes
Loon Choir - All of This & Every Thing Else 2015

Moving parts
The Balconies - Fast Motions 2014

What's happening brother
Marvin Gaye - What's Going On 1971
Can I get witness
Rollin Stones - Time is on My Side 1964
All I could do is cry
Etta James - Gold
He treats your daughter mean
Ruth Brown - Miss Rythmn
Riot in my heart
James Hunter - People Gonna Talk
Delon's blues
Jimmy Smith - Walk on the Wild Side 1964
Smackwater Jack
Carol King - Tapestry 1977
Willie & Laura Mae Jones
Tony Joe White - The Best of......
Feelin reserved
War Party - The Reign

The wizard turns on
The Flaming Lips - At War With The Mystics 2006
Sehnsucht
Rammstein - Sehnsucht 1997
Squirt (edit)
Fluke - 4 Track Single 1997
Step inside
Young & Sexy - The Arc 2008

Teen Fang
Limblifter - Bellaclava 2000

I must be high
Wilco - A.M. 1995
Wet blanket
Metz - Metz