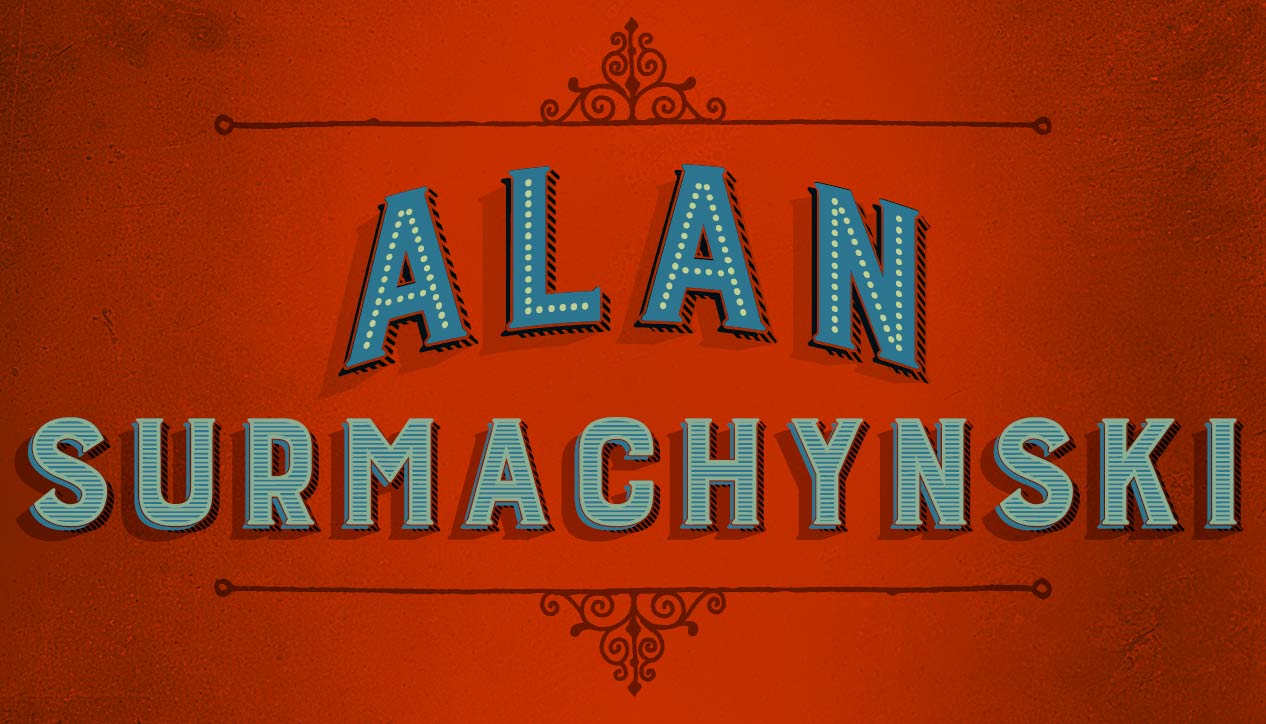 Alan Surmachynski
Tuesday May 17th, 2016 with Alan Surmachynski
An eclectic mix of music from the fifties to the present exploring such musical styles as rock, jazz, blues, country, bluegrass, soul and reggae.
Little Silver
Steve Dawson - Solid States & Loose Ends


Country Breakdown
Micael Jerome-Browne - Michael Jerpome-Browne

The Early Days
Old Man Luedecke - Domestic Eccentric

Clear the Crowds
Jim Bryson - Where The Bungalows Roam

The Listening Chair 2014
Imogen Heap - Sparks
Snowball 1980
Devo - Freedom of Choice
Council Meeting 1984
The Style Council - Cafe Bleu
Runaway child running wild 1969
The Temptations - All the Million Sellers
Middle Man 1975
John Prine - Common Sense
The Millionaire 1975
Dr. Hook - Bankrupt
Bobepine 1975
Plume Latraverse - Most Worst Hits

Wheels 1975
Emmylou Harris - Elite Hotel
Six days on the road 1964
Dick Nolan - Truck Driving Man

I'm gonna ride to heaven on a streamlined train
Wilf Carter - The Best of.......

Claim jumper 1974
Johnnie Whisnant - Johnnie Whisnant
Once More
The York County Boys - A Bluegrass Legend

Front Porch
Luther Wright & The Wrongs - Hearts & Lonley Hunters

Listen 1969
Chicago Transit Authority - Chicago Transit Authority
Satch Boogie 1987
Joe Satriani - Surfing with the Alien
Savoir Faire
Long John Baldry - Long John Baldry

Boom Boom 1966
Jimmie Smith - Hoochie Cooche Man
Baby workout 1963
Jackie Wilson - Say You Will
Smokin 1961
Hank Mobley - Workout
Still is Still Moving To Me ( Willie Nelson) 2004
Toots & The Maytals - True Love
Street 66 1980
Linton Kwesi Jonson - Independant Intaveshan
Things come up to bump 1969
The Bassies - Studio One Groups
The comes a time
The Techniques - By Special Request
Keep a cool head
Desmond Dekker - The Best of.......
Spanish omige
Denis Alcapone - Guns don't Argue The Anthology
People of the world 1997
Sasha - The Bangra Dimension
Let them Know
Dub Trinity - The People Hold The Power

Oh yeah
The Subways - Strange Music For Strange People