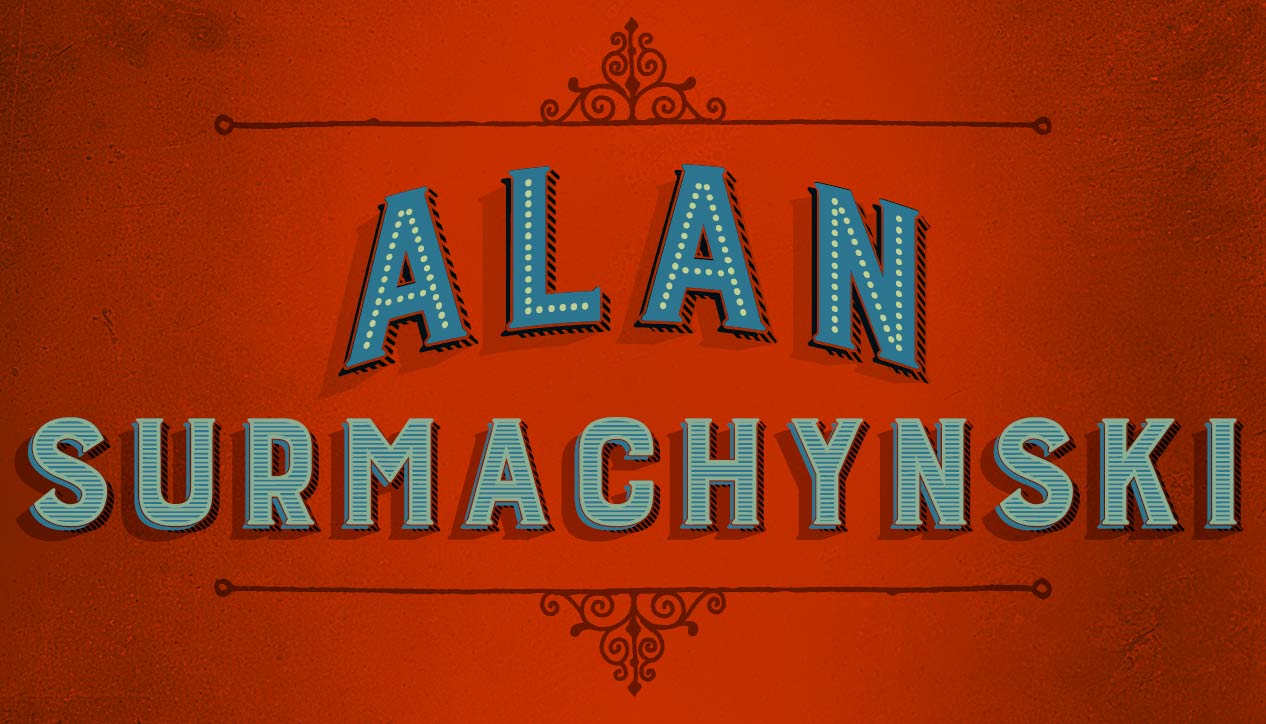 Alan Surmachynski
Tuesday December 16th, 2014 with David Leibold
Filling in this week - Christmas tunes in the second part
Filling in for this week
Hour 1: random tunes...
Struggle at Dawn
Sea Change - Sea Change - indie

Year in Song
Mary Margaret O'Hara - Miss America - Virgin

Satan Your Kingdom Must Come Down
The Schomberg Fair - Gospel - Hi-Hat

Mercy, Mercy, Mercy
Moe Koffman - 1967 - Just a Memory

Peacock and Turkey
Flying Bulgar Klezmer Band - Fire - indie

Hockey Night in Canada Theme
Shuffle Demons - Greatest Hits - Stubby

As Lovely Lovers Do
Alex Pangman - 33 - Justin Time

Guatemala
The Bruitals - Meet the Bruitals - indie

Down Here (With the Rest of Us)
Social Distortion - White Light White Heat White Trash - Sony 550/Epic
You Don't Turn Down
Marnie Stern - The Chronicles of Marnia - Kill Rock Stars
Seaside Song
Priya Thomas - You and Me Against the World Baby - indie

Oregon
Galactic Cowboys - The Horse That Bud Bought - Metal Blade
Hour 2: Christmas time tunes
Have Yourself a Merry Little Christmas
Royal Wood - An Instrumental Christmas - Zunior

I Saw Mommy Kissing Santa Claus
Jaymz Bee and the Royal Jelly Orchestra - A Christmas Cocktail - Milan/BMG

Santa CIaus Likes Rich Kids Better
Young & Sexy - It's a Team Mint Xmas Vol 2 - Mint

The Christmas Waltz
Shelley Posen - Christmas Goose - indie

Blue Christmas
Low - Low Christmas - Kranky
Dance of the Sugar Plum Fairy (Red Baron remix)
Berlin Symphony Orchestra - Christmas Remixed - Six Degrees
Mary's Boychild Jesus Christ
Karl Roth - Have Yourself a Very Merry Christmas - indie

Mary Had a Baby
Bruce Cockburn - Christmas - True North

Deck the Halls
Holly Cole - Count Your Blessings - Alert

Santa Claus is Coming to Town
Johnny Vegas and Dick Maloney - Christmas for the Children - indie

Merry Christmas I Don't Want to Fight
Ramones - Weird Tales of the Ramones - Sire
Who Are You?
The Evaporators - It's a Team Mint Xmas Vol 2 - Mint

God Rest Ye Merry Gentlemen
Viva Voce - Happy Christmas 2 - Tooth and Nail
White Christmas
The Flaming Lips - Maybe This Christmas Too? - Nettwerk
Wonderful Christmas Time
Earthsuit - Happy Christmas 3 - Tooth and Nail
Senor Santa El Es El Monstruo
Atomic 7 - It's a Team Mint Xmas Vol 2 - Mint

Good King Wenceslas (Patrick Krouchian remix)
CSSR State Philharmonic - Christmas Remixed - Six Degrees
'Twas the Night Before Christmas
Alvin & the Chipmunks - TV Family Christmas - Attic/Scotti Bros.