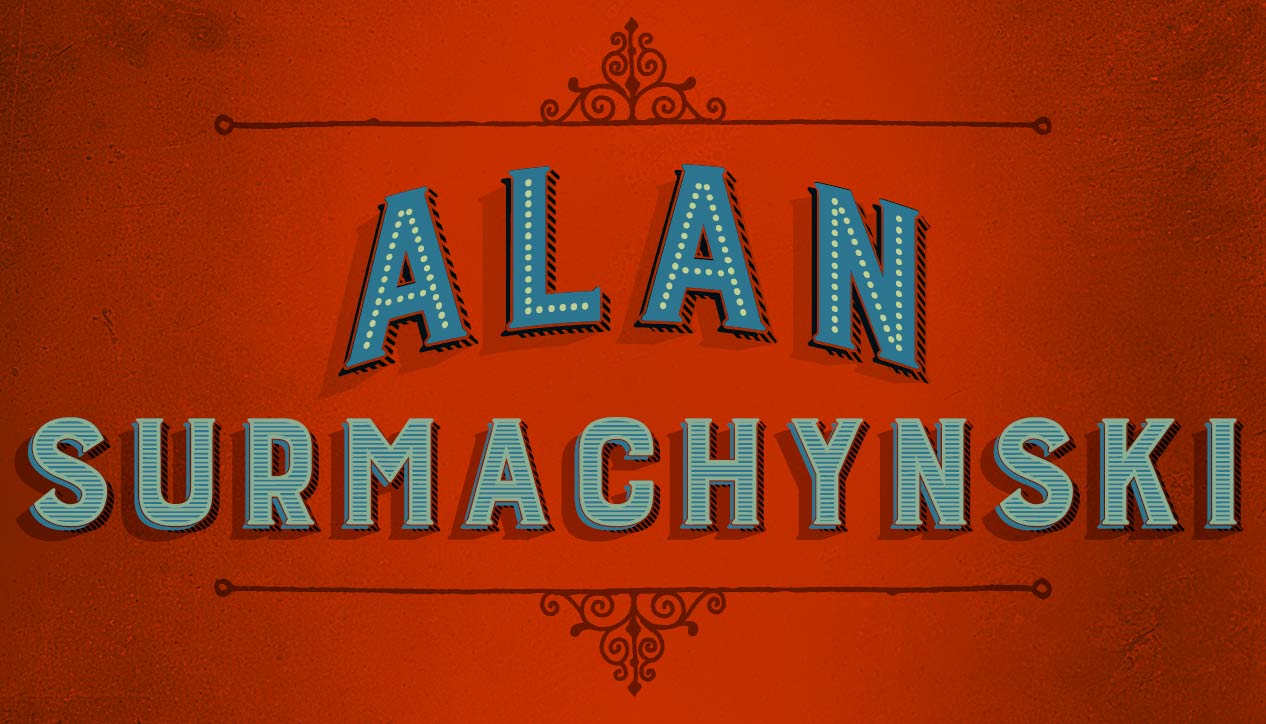 Alan Surmachynski
Tuesday February 11th, 2014 with Alan Surmachynski
An eclectic selection of rock tunes mixed in with an assortment of other musical styles
Freight train blues boogie
The Smokin 45's - On The Boards

Another day again
The Sadies - Ontario.Music.Discouver.Celebrate.

?
Cadillac Bill & The Cannibal Rollerbabes - 4 Song EP

Out the window
Violent Femmes - Why Do Birds Sing
Jumping someone else's train
The Cure - Staring at the Sea
Small town boy
Jimmy Sommerville - Thw Singles Collection
Sleeping village
Seythia - ........of Exile

Salome
Halfpast Four - Rabbit in the Vestibule

Lonesome George
Hollerado - White Paint

Come on out
The Elwins - And I Thank You

Faster Than Sin
White Cowbell Oklahoma - Viva Live Locos

Willie's donuts
Superdot - Here comes the Neighbourhood
Di it ti Debi
Reggae Cowboys - Tell The Truth

Revelution
Big Mountain - Strickly Reggae
Sad dub
Gregory Issacs - Felling Sad Tonight Single
Screaming skin
Blondie - No Exit
Sassy
Neneh Cherry - Homebrew
Great Expectations
Jurassic 5 - Quality Control
Things you do to me
Martin Sexton - Wonder Bar
Gallows pole
Great Big Sea - Safe Upon The Shore
In the flesh
Luther Wright & The Wrongs - Rebuild The Wall Pt.1

Wandering Eyes
Kopecky Family Band - Kids Raising Kids
All the pretty ones
Say Hi - Um Uh Oh
Up the road
Ron Sexsmith - Cobblestone Runway

Bottom of love
Chris Valen - The Long Goodbye

Play it cool
Eddie Turner - Rise
There is a war
Al Tuck - Stranger at The Wake

The Bank & Trust
The Elected - Terminal Sales Vol.2 Sub Pop
Blood makes noise
Suzanne Vega - 99.9f.
On the bound
Fiona Apple - When the pawn
Death is not the end
Nick Cave & The Bad Seeds - Murder Ballads
Memories remain
Et Tu Bruce - Suburban Sunshine