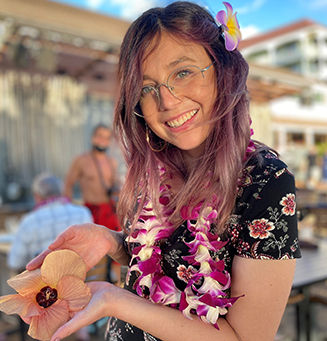 Tuesday Special Blend
Tuesday September 13th, 2022 with Jeff Larocque & Wafa El-Rayes
Show #199: We re-visit our chat with Helene Campbell from July 12, 2022
When I'm 64
The Beatles - Sgt. Pepper's Lonely Hearts Club Band
A new brief but very special message from your host Jeff Larocque recorded especially for this repeat broadcast.
Well, My Dear
Mia Kelly - Well, My Dear (Single)

My Dear Old Friend
Gentlemen Of The Woods - This Great Unknown

Somewhere Over The Rainbow
Israel Kamakawiwo'ole - Facing Future
Believe In You
Amanda Marshall - Touched By An Angel (Soundtrack)

Layla (faded for BBC News)
Eric Clapton - Live at MTV Unplugged (1992)
Be sure to tune in next week for my 200th Show. Wafa will join me in welcoming back our good friend Helene Campbell for her CKCU radio hosting debut! I'm not sure if we're going to call it
Radio Helene... DJ Double Double... or Lung Time Coming. We will let Helene decide. It will be a very special show. Don't miss it!