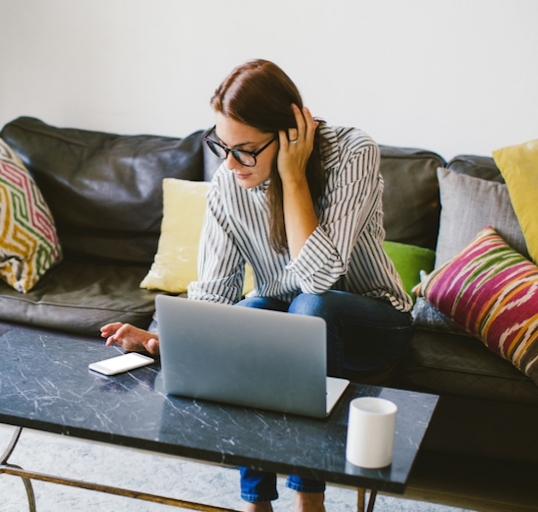 Tuesday Special Blend
Tuesday April 21st, 2020 with Jeff Larocque
Covid Sessions -Episode 3 - Healthier ways to work from your temporary home office.
Today's guests: Amanda Sterczyk with tips on how to get moving while you work from home. Christopher Lord checks in... plus a special Welcome to My World preview! This show was pre-recorded and prepared safely isolated in my home studio between April 17th and 19th, 2020.
Cutting So Fine (Show Theme)
Canada High - Canada High (Working Title)

This Too Shall Pass
Lynne Hanson - River of Sand

Oh Me, Oh My
Brock Zeman - Live @ the Acoustic Grill

Almost Cut My Hair
Crosby Stills Nash & Young - Deja Vu
Today's show was pre-recorded from my home studio. If you would like to get in touch with Amanda Sterczyk, you can find her via her website: www.amandasterczyk.com or, on Facebook https://facebook.com/authoramandasterczyk/ She's also on Twitter & Instagram @amanda_stretch During the interview, we mentioned that her books might be available online. At the time of this interview, Amazon is not shipping books to Canada, but her books are available as e-books at: amazon.com/author/amandasterczyk
35,000 mots
Kristine St. Pierre - La Promesse

Going to California
Eniid - A Celebration of Joni Mitchell

Barber Shop
Tom Waits - Foreign Affairs
Christopher Lord - Faces Ottawa Award Winner as Ottawa's Favourite Barber is one of my "Wildcard Co-Hosts". Today, even though we were not in the studio together, we still found a way to be part of the broadcast together. We had some audio glitches during the Zoom interview, so to be clear, here is where you can find Chris on various social platforms: Facebook: facebook.com/kingsownbarbershop/ or via Instagram @capcitychris or @kingsownbarbershop Also, you can check out his website: www.kingsownbarbershop.com