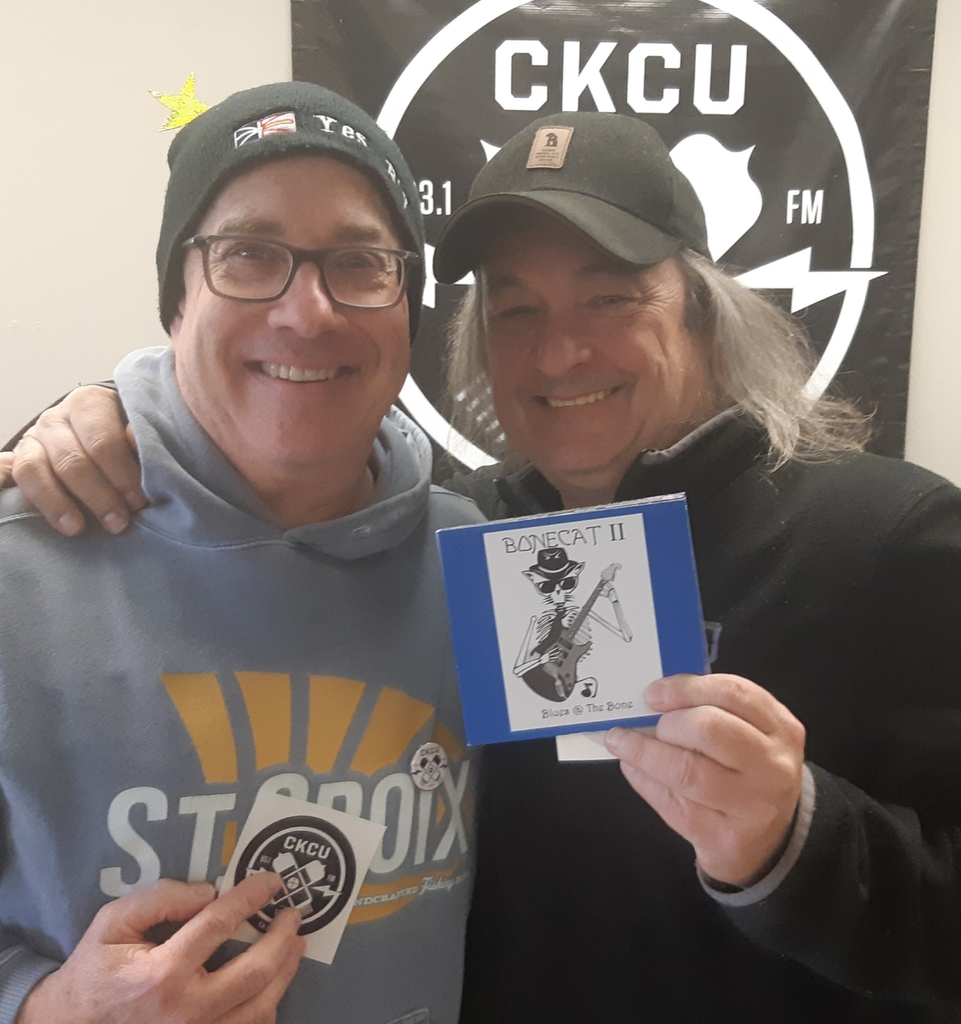 Tuesday Special Blend
Tuesday February 4th, 2020 with Michael Powell & Jeff Larocque
BONECAT! World Radio Premier!
Bonecat is: LDogg (Larry Deszcz) on Drums & Vocals, and Bonecat (Bill St. Amand) on Guitar & Vocals Follow Bonecat on their sweet new website;
www.bonecat.net
CD Launch date for "Bonecat II", their debut album is still in the works. Contact them: tarmus@rogers.com
Tell her What I Said
The Sadies - iTunes Live from Toronto

Kituriat
The Jerry Cans - Aakuluk

Alive and Well
Jasmine Trails - Alive and Well

Long Way Home
Lynne Hanson - Long Way Home


Town Square
Wolf Parade - Thin Mind
Hour 2.0 features a World Radio Premier for local blues band Bonecat! Check out their new video for "Wired Up" https://www.youtube.com/watch?v=LqJZVLwmYPc
Thanks to Bill (Bonecat) and Larry (LDogg) for bringing Tuesday Special Blend the worldwide radio debut of their brand new album.
Greet The Dawn
The Souljazz Orchestra - Resistance

Years
Graven - Years


All You Do Is Trouble
Cee Lawrence - This One's For Me


Lately
Brendan MacGowan - Lately - Faces Ottawa 2020 "Song of the Year"?

So Brendan MacGowan won the Faces Ottawa "Song of the Year" for his song Lately. He's only 14 years old, and is a resident of Carp. What do you think?
Rundown
Bonecat - Bonecat II


Wired Up
Bonecat - Bonecat II


Pistol Packin' Mama
Bonecat - Bonecat II - World Radio Premier


Bonecat "World Radio Premier"