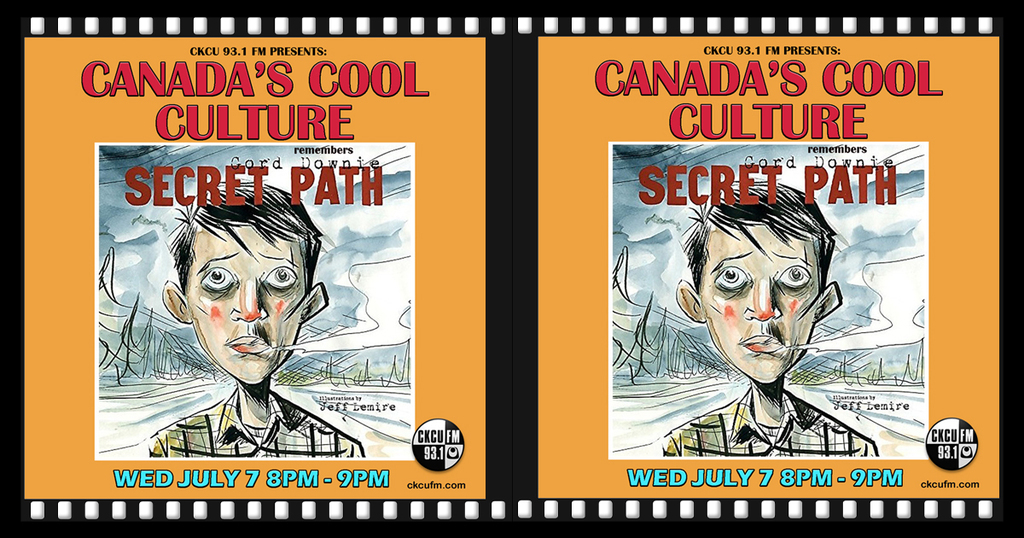 Canada's Cool Culture
Wednesday July 7th, 2021 with Muddy Watters
Gord Downie's Secret Path
Remembering GORD DOWNIE'S SECRET PATH. Secret Path is a Canadian multimedia art project including a ten-song music album and tour, a graphic novel, and a television film. Released on October 18, 2016, the project is a concept album about Chanie Wenjack, a young Anishinaabe boy from the Marten Falls First Nation who died in 1966 while trying to return home after escaping from an Indian residential school. The centrepiece is Secret Path, the fifth studio album by Gord Downie and the final album released during his lifetime. The album was accompanied by a graphic novel of the same name, written by Downie, illustrated by Jeff Lemire, and published by Simon & Schuster; as well as an animated television film aired on CBC Television on October 23, 2016. All proceeds from the album and book are being donated to the University of Manitoba's National Centre for Truth and Reconciliation.
https://secretpath.ca/
Learn more and support The Gord Downie & Chanie Wenjack Fund
https://downiewenjack.ca/
The Stranger
Gord Downie - Secret Path - Arts & Crafts

Swing Set
Gord Downie - Secret Path - Arts & Crafts

Seven Matches
Gord Downie - Secret Path - Arts & Crafts

I Will Not Be Struck
Gord Downie - Secret Path - Arts & Crafts

Son
Gord Downie - Secret Path - Arts & Crafts

Secret Path
Gord Downie - Secret Path - Arts & Crafts

Don't Let This Touch You
Gord Downie - Secret Path - Arts & Crafts

Haunt Them, Haunt Them, Haunt Them
Gord Downie - Secret Path - Arts & Crafts

The Only Place To Be
Gord Downie - Secret Path - Arts & Crafts

Here, Here and Here
Gord Downie - Secret Path - Arts & Crafts