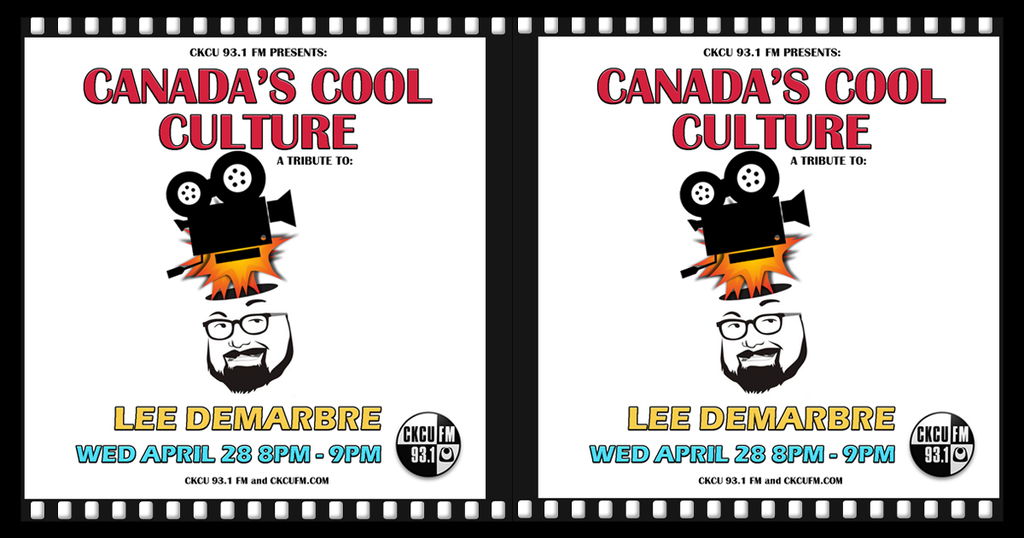 Canada's Cool Culture
Wednesday April 28th, 2021 with Muddy Watters
LEE DEMARBRE
A tribute to LEE DEMARBRE! The Canadian independent filmmaker who directed... Jesus Christ Vampire Hunter w/ Phil Caracas The Dead Sleep Easy w/ Ian Hodgkinson and Martin Kove Smash Cut w/ Herschell Gordon Lewis, David Hess, and adult film star Sasha Grey plus many more wild adventures in underground cinema. Check out Lee Demarbre's youtube channel for full feature-length films and more...
https://www.youtube.com/user/Drunkenmaster2000
Smash Cut Theme
Michael Dubue -

Harry Knuckles and the Pearl Necklace Theme
The Hammerheads -

Vampiro: Angel, Devil, Hero Theme
Michael Dubue & The Empiricals -

The Dead Sleep Easy Theme
Michael Dubue -

Everybody Gets Laid Tonight
The Hammerheads -