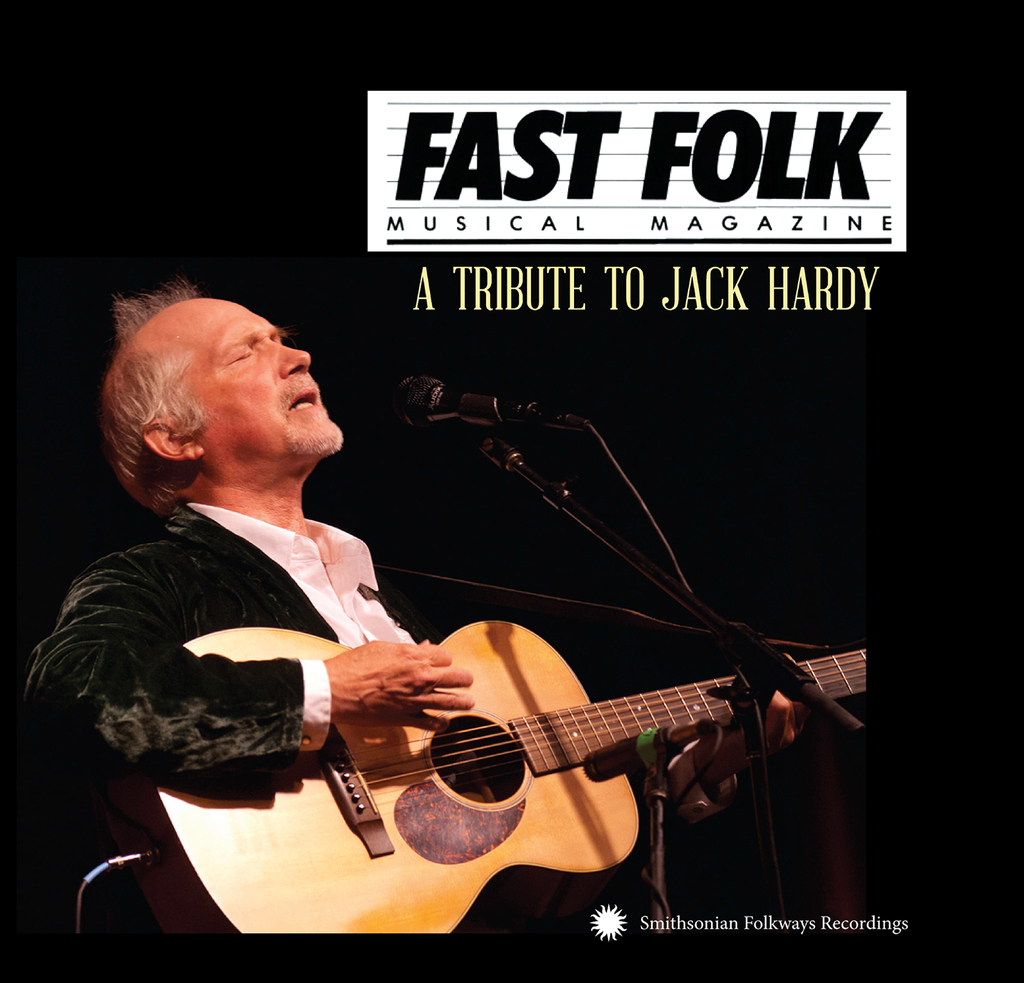 Stranger Songs
Tuesday November 29th, 2022 with Mike Regenstreif
Remembering Jack Hardy (1947-2011)
The theme for this edition of Stranger Songs is "Remembering Jack Hardy." I first met Jack sometime around 1978. He was a brilliant guy, a dedicated songwriter, and, perhaps, the world's greatest champion of the art of songwriting. He was already on his lifelong mission to help anyone dedicated to the art of song-craft find and develop their voice. He was the guiding light, the guru, of the new song movement in New York City. Click on LISTEN NOW to hear this show. Click on LISTEN to hear the current CKCU broadcast.
fragment of The Stranger Song
Leonard Cohen - Songs of Leonard Cohen - Columbia/Legacy

The Sparrow
Jack Hardy - The Nameless One - Great Divide
Saint Clare
Suzanne Vega - Fast Folk Musical Magazine: A Tribute to Jack Hardy - Smithsonian Folkways
Tree of Rhyme
David Massengill - Fast Folk Musical Magazine: A Tribute to Jack Hardy - Smithsonian Folkways
Go Tell the Savior
Diana Jones - Fast Folk Musical Magazine: A Tribute to Jack Hardy - Smithsonian Folkways
Dover to Dunkirk
Jack Hardy - The Nameless One - Great Divide
The Drinking Song
Dave Van Ronk - To All My Friends in Far-Flung Places - Gazell
Song for Dave
Jack Hardy - Coin of the Realm - Great Divide
fragment of The Stranger Song
Leonard Cohen - Songs of Leonard Cohen - Columbia/Legacy

With the exception of "Jack's Crows," all the songs on this program were written by Jack Hardy. Jack hosted a weekly songwriters' exchange in his New York City apartment for more than 30 years and John Gorka was one of the many songwriters who passed through Jack's apartment. John wrote "Jack's Crows" as an allegorical song inspired by those songwriters' exchanges. In the liner notes to the album, "Jack's Crows," John wrote, "Some days I look up and find I am one of Jack's crows."
Jack's Crows
John Gorka - Jack's Crows - High Street
Down Where the Rabbits Run
John Gorka - Fast Folk Musical Magazine: A Tribute to Jack Hardy - Smithsonian Folkways
Forget-Me-Not
Lucy Kaplansky - Fast Folk Musical Magazine: A Tribute to Jack Hardy - Smithsonian Folkways
Orphan from Madrid/Guernica
Jack Hardy - Landmark - Great Divide
I Ought to Know
Ronny Cox - Fast Folk Musical Magazine: A Tribute to Jack Hardy - Smithsonian Folkways
The Tailor
Terre Roche - Fast Folk Musical Magazine: A Tribute to Jack Hardy - Smithsonian Folkways
Potter's Field
Erik Frandsen - Fast Folk Musical Magazine: A Tribute to Jack Hardy - Smithsonian Folkways
In Memory of Federico Garcia Lorca
Jack Hardy - Noir - Great Divide
Resolution
Rod MacDonald - Fast Folk Musical Magazine: A Tribute to Jack Hardy - Smithsonian Folkways
Murder
Christine Lavin - Fast Folk Musical Magazine: A Tribute to Jack Hardy - Smithsonian Folkways
If I Ever Pass This Way Again
Jack Hardy - The Passing - Prime CD
Autumn
Jonathan Byrd - Fast Folk Musical Magazine: A Tribute to Jack Hardy - Smithsonian Folkways
Fare Thee Well
Nanci Griffith - Fast Folk Musical Magazine: A Tribute to Jack Hardy - Smithsonian Folkways
Singer's Lament
Jack Hardy - Bandolier - Great Divide
fragment of The Stranger Song
Leonard Cohen - Songs of Leonard Cohen - Columbia/Legacy