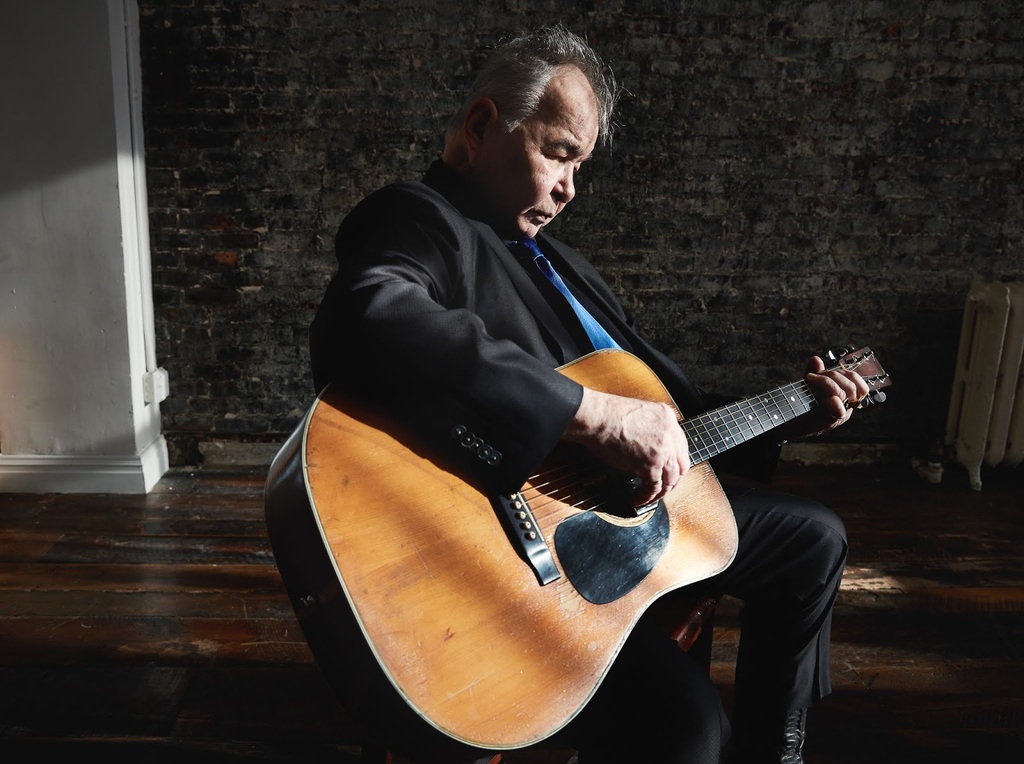 Stranger Songs
Tuesday April 5th, 2022 with Mike Regenstreif
Remembering John Prine (1946-2020)
Our theme this week on Stranger Songs is Remembering John Prine. John died on April 7, 2020 from COVID-19 at age 73 – an early victim of the pandemic. Click on LISTEN NOW to hear this show. Click on LISTEN to hear the current CKCU broadcast.
fragment of The Stranger Song
Leonard Cohen - Songs of Leonard Cohen - Columbia/Legacy

Souvenirs
John Prine - Souvenirs - Oh Boy
Blue Umbrella
Steve Goodman - Jessie's Jig & Other Favorites - Red Pajamas
Clocks & Spoons
Bonnie Koloc - Timeless - Mr. Biscuit
Sam Stone
Tim Grimm - Names - Wind River
Boundless Love
John Prine - The Tree of Forgiveness - Oh Boy
Hello In There
Reggie Harris - On Solid Ground - Reggie Harris Music
Speed of the Sound of Loneliness
Nanci Griffith with John Prine - Other Voices/Other Rooms - Elektra
fragment of The Stranger Song
Leonard Cohen - Songs of Leonard Cohen - Columbia/Legacy

The Night That John Prine Died
John McCutcheon - Cabin Fever: Songs from the Quarantine - Appalsongs
Angel from Montgomery
Ellis Paul - Ellis Paul's Traveling Medicine Show Vol. 1 - Rosella
Aimless Love
Leo Gillespie - Leo Gillespie - Leo Gillespie
In Spite of Ourselves
John Prine & Iris DeMent - In Spite of Ourselves - Oh Boy
Rocky Mountain Time
Rob Lutes - Walk in the Dark - Lucky Bear

Unwed Fathers
Tim & Mollie O'Brien - Sugar Hill Records: A Retrospective - Sugar Hill
Egg & Daughter Night, Lincoln Nebraska, 1967 (Crazy Bone)
John Prine - The Tree of Forgiveness - Oh Boy
Sabu Visits the Twin Cities Alone
Bonnie Koloc - Timeless - Mr. Biscuit
Please Don't Bury Me
John Prine - Souvenirs - Oh Boy
That's the Way the World Goes Round
Mark Haines & Tom Leighton - Hand to Hand - Borealis

Everybody Wants to Feel Like You
Keith Sykes & John Prine - Don't Count Us Out - Syren
Spanish Pipedream
John Prine - Live at The Other End, December 1975 - Rhino
I Remember Everything
Folkapotamus - We'll Dance Again - PhatCat

Fish and Whistle
John Prine - Souvenirs - Oh Boy
Paradise
Johnny Cash - Personal File - Columbia/Legacy
When I Get to Heaven
John Prine - The Tree of Forgiveness - Oh Boy
fragment of The Stranger Song
Leonard Cohen - Songs of Leonard Cohen - Columbia/Legacy