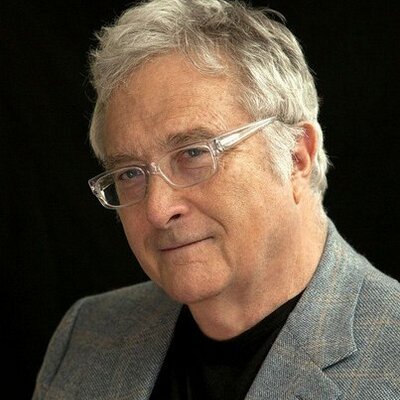 Stranger Songs
Tuesday October 26th, 2021 with Mike Regenstreif
Songs of Randy Newman
The theme for this edition of Stranger Songs is "Songs of Randy Newman." Randy Newman has been recognized as one of the great songwriters of contemporary music since the late-1960s. At age 77 he remains active as a concert and recording artist – and as a composer of film scores. Click on LISTEN NOW to hear this show. Click on LISTEN to hear the current CKCU broadcast.
fragment of The Stranger Song
Leonard Cohen - Songs of Leonard Cohen - Columbia/Legacy

She Chose Me
Randy Newman - Dark Matter - Nonesuch
Sail Away
Sonny Terry & Brownie McGhee with Arlo Guthrie - Sonny & Brownie - A&M
It's Lonely at the Top
Randy Newman - Sail Away - Reprise
Simon Smith and the Amazing Dancing Bear
Dave Van Ronk - To All My Friends in Far-Flung Places - Gazell
Political Science
The Duhks - Sail Away: The Songs of Randy Newman - Sugar Hill

Burn On
Randy Newman - Sail Away - Reprise
Dayton, Ohio – 1903
Sussex - Parade Day - Lucky Bear

God's Song (That's What I Love About Mankind)
Tracy Nelson - Homemade Songs/Come See About Me - Flying Fish
Old Kentucky Home
Chris Smither - I'm a Stranger Too - Tomato
I Think It's Going to Rain Today
Caroline Doctorow - Dreaming in Vinyl - Narrow Lane
Mama Told Me Not to Come
Odetta - Odetta Sings - Polydor
I'll Be Home
Randy Newman - Randy Newman Live - Warner Bros.
Birmingham
The Del McCoury Band - Sail Away: The Songs of Randy Newman - Sugar Hill
Marie
Judy Collins - Hard Times for Lovers - Elektra
Mr. President (Have Pity on the Working Man)
Randy Newman - Good Old Boys - Warner Bros.
Guilty
Madeleine Peyroux - The Blue Room - Decca
Louisiana 1927
Michael Jerome Browne - That's Where It's At! - Borealis

Rollin'
Mollie O'Brien - Big Red Sun - Sugar Hill
Texas Girl at the Funeral of Her Father
Jeanie Stahl - Mysteries - Daring
In Germany Before the War
Peter Mulvey - Ten Thousand Mornings - Sugnature Sounds
Baltimore
Nina Simone - Baltimore - Epic/Legacy
Old Man on the Farm
Randy Newman - Little Criminals - Warner Bros.
Living Without You
Mary McCaslin - Way Out West - Philo
Love Story
Peggy Lee - Is That All There Is - Capitol
Feels Like Home
Linda Ronstadt, Dolly Parton & Emmylou Harris - Trio II - Asylum
Harps and Angels
Randy Newman - Harps and Angels - Nonesuch
fragment of The Stranger Song
Leonard Cohen - Songs of Leonard Cohen - Columbia/Legacy