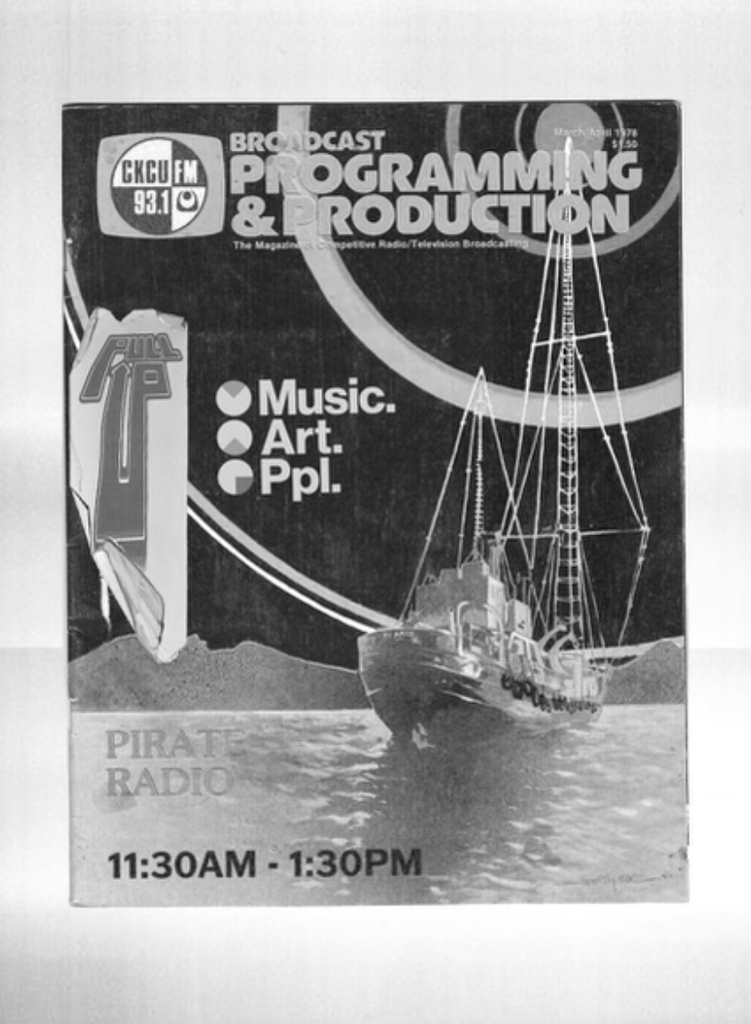 Mapped Out Radio
Friday October 28th, 2022 with Jordan
CKCU FM Funding DRIVE Launch + @Pull Up Ottawa Take-Over
We're kicking off the CKCU FM Funding Drive with a Pull Up Ottawa Take-Over. Hear new music from Baltra, So Durand, Sacha Foster, Smokey Bubblin' B, MusicbyJayel. We also hear a live mix from Loungeworth!
Today is a special day for a few reasons. The first being it's the official launch of the CKCU FM Funding Drive. This is the one time a year where you can donate to help support all the amazing things that happen on the air and in the community! Wanting to learn more and show your support? Visit: https://cod.ckcufm.com/pledge/ or simply click the donate now banner on the website.

We're also celebrating because it's the halloween edition of Pull Up Ottawa. What is Pull Up Ottawa? It's a new event series that was started in the summer. It draws inspiration from UK sounds including: UK Garage, Jungle, Breaks, Rave Anthems, House, & More. The music and mixes played on today's episode come from artists who are currently playing Pull Up Ottawa or embody the sonics that are shared during Pull Up Ottawa. Are you ready?? Pull Up Crew x CKCU FM Crew!!
Luv N Me
Baltra -

Battery Boys (Baltra's White Cherry Gelato Mix)
Earth Boys -
Pull Up (Bladerunner Remix)
Afro B -
1 Of A Kind
Soul Mass Transit System -
Freak N You (Extended Mix)
Smokey Bubblin' B -
We're kicking off the second half of the program with new music from So Durand featuring Sacha Foster. MISSME DUB / NOJUNGLE DUB was officially released on Oct, 21 2022 on If you're digging these sounds, you can download them via https://sodurand.bandcamp.com/album/missme-dub-nojungle-dub

So Durand is an Ottawa based Canadian music producer and DJ, who draws inspiration from various sources beyond traditional genres. His work is heavily influenced by Breakbeat, Jungle, UK Garage, Club and anything deconstructed.

Another feature artist of Pull Up Ottawa is MusicbyJayel. Specializing in a wide variety of genres spanning from Dancehall to Amapiano to UK Garage, Jayel possesses a passion for sharing edits from the around the globe, all while splashing in a mix of recognizable tracks that resonate. Having recently celebrated the release of their "Edit Pack Winter Solstice", Jayel is riding high and gearing up to deliver a heater of a set for our October 28th edition of Pull Up at City at Night (222 Slater St)

Check out Winter Solstice Riddims via
https://musicbyjayel.bandcamp.com/album/winter-solstice-riddims

We cap off this episode with a live mix from Loungeworth. This was recorded back in early September 2022 for Pull Up x2. This mix sounds like summer and we are here for it! Don't miss Loungeworth kicking things off tonight for Pull Up 10.28.2022 taking place at City at Night. If you're digging these sounds and want to experience it live, visit https://bit.ly/pullup10282022 for tickets and info!
MISSME DUB
So Durand featuring Sacha Foster - MISSME DUB / NOJUNGLE DUB

NOJUNGLE DUB
So Durand - MISSME DUB / NOJUNGLE DUB

Run Wid It (Vandal Riddim)
MusicbyJayel - Edit Pack Winter Solstice

Loungeworth - Pull Up x2 (Live Mix)