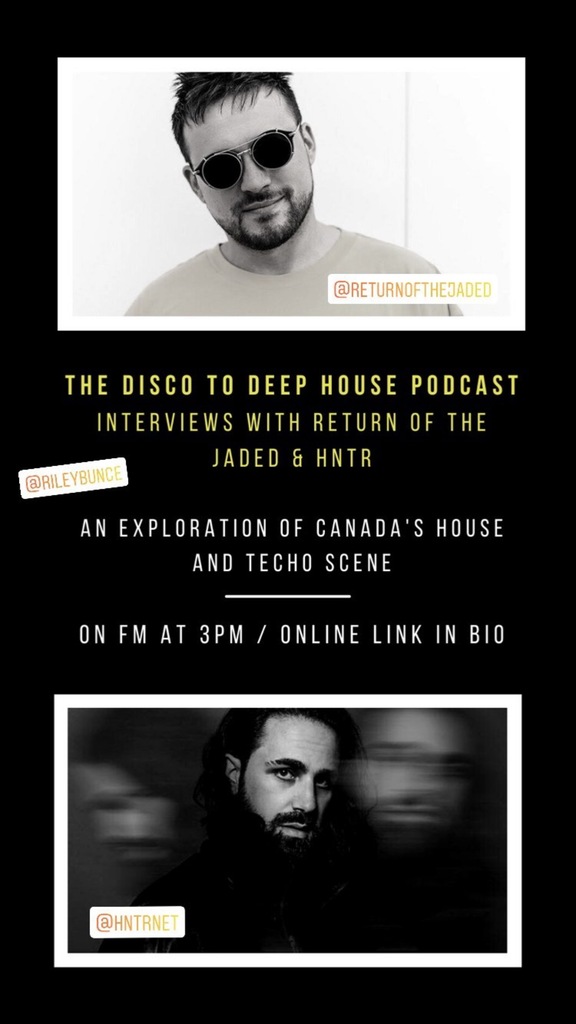 RLLY Beats
Tuesday January 26th, 2021 with RLLY B
Parts 1 & 2 featuring interviews with Return Of The Jaded and HNTR.
The Disco to Deep House podcast series provides an in-depth explanation of the current state of the house and techno scene within Canada. Each episode features a different Canadian artist, interviewed by President of the Carleton University House and Techno Club, Riley Bunce. The featured artists include Return of the Jaded, HNTR, Matt J. Dub and Lex & Wood.
Automate
Return of the Jaded -

Old School Lovin
Return of the Jaded & in.deed -

Friends (feat. MC Flipside)
Return of the Jaded -

Floating (feat. Roshin)
HNTR -

I Don't Forget (feat. Roshin)
HNTR -

Waiting Up (Reprise)
HNTR -