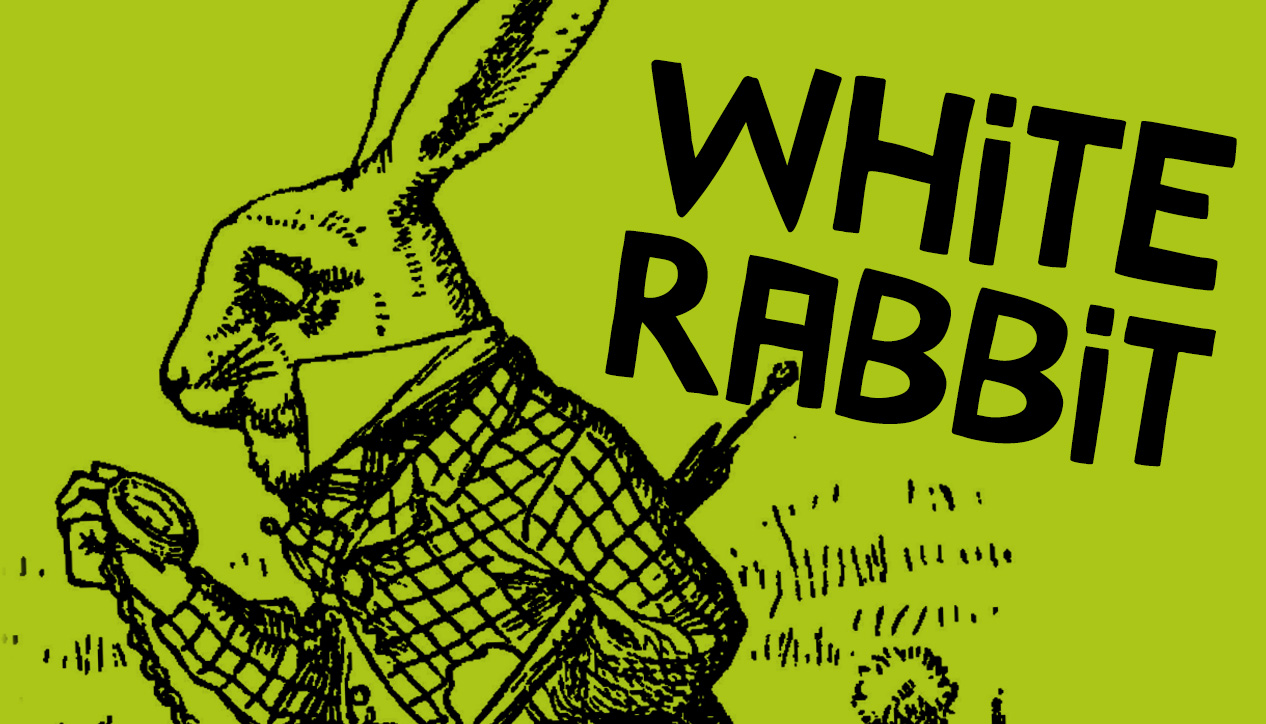 Curiosity Often Leads To Trouble...
Hosted by: Reina Cowan and Dylan Peters
Airs: Every Thursday from 12:00 PM to 1:00 PM

Picture this: you're sitting peacefully by a riverbank, when all of sudden you see a rabbit-with a waistcoat?! You overhear him mutter something about a party, a party he is very, very late for. Naturally intrigued, you warily follow him into his hole. After all, you have no idea where it leads, and curiosity often leads to trouble...
| Date | Host | Highlight | On Demand |
| --- | --- | --- | --- |
| Oct. 7, 2021 | Reina and Dylan | We Still Demand: Talkin' Capital Pride Youth Committee (CPYC) | available |
| Sep. 23, 2021 | Reina and Dylan | Talking TIFF! | available |
White Rabbit investigates the unique goings on and characters within the city of Ottawa. We highlight people, places and things that we believe you should know about!
Every two weeks, Reina and Dylan dive down the Rabbit hole to examine social phenomena through local arts and culture. We'll bring on guests to give you firsthand opinions and insight.
We also aim to put a spotlight on Canadian musical talent that you've never heard before.
Intro courtesy of...
Alice in Wonderland, Walt Disney Productions, 1951.
White Rabbit, Jefferson Airplane, 1967.
You can follow us on Instagram @whiterabbitott

Subscribe to White Rabbit