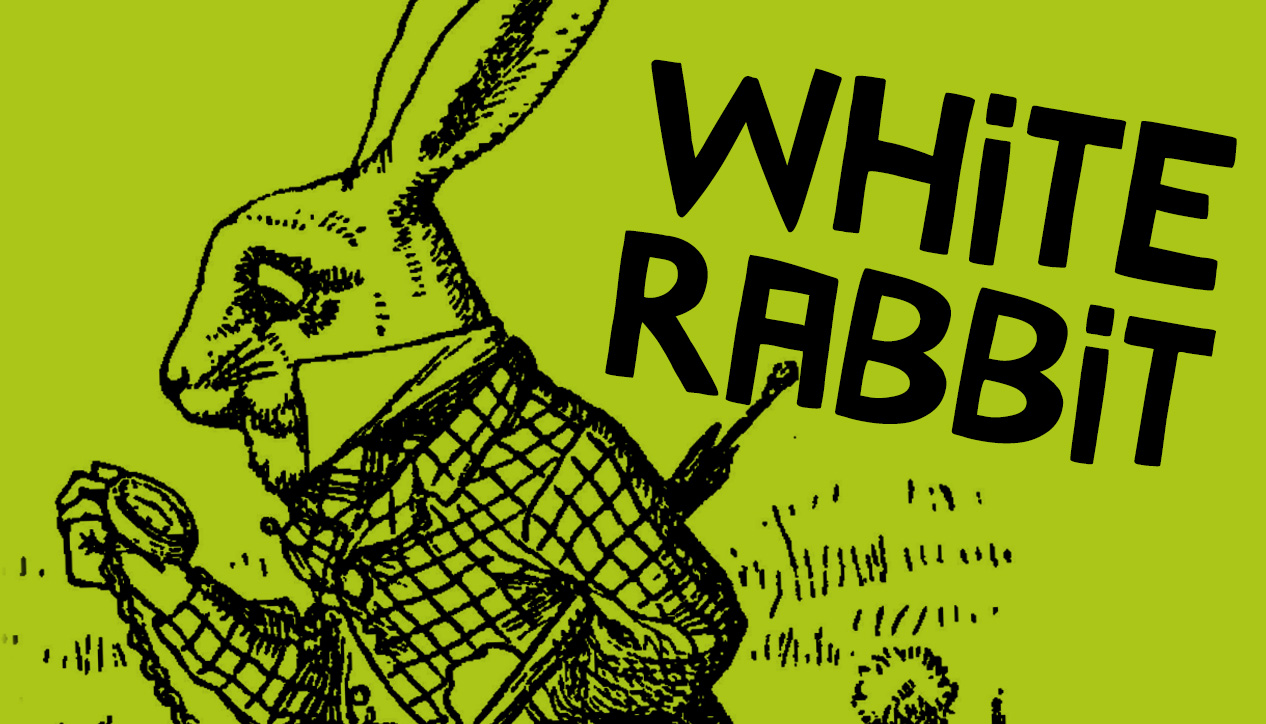 Curiosity Often Leads To Trouble...
Hosted by: DJ Queen B.
Airs: Every Thursday from 12:00 PM to 1:00 PM

Picture this: you're sitting peacefully by a riverbank, when all of sudden you see a rabbit-with a waistcoat?! You overhear him mutter something about a party, a party he is very, very late for. Naturally intrigued, you warily follow him into his hole. After all, you have no idea where it leads, and curiosity often leads to trouble...
| Date | Host | Highlight | On Demand |
| --- | --- | --- | --- |
| Jan. 16, 2020 | Reina Cowan and Dylan Peters | Cleaning up the Damage | available |
| Jan. 9, 2020 | Reina and Dylan | Today's guest, Scarborough-Guildwood MPP Mitzie Hunter is a hopeful Liberal Party leader for Ontario. Hunter appeared on White Rabbit with us in 2019 discussing the Student Choice Initiative. This was around the time of our funding drive, when we were rea | available |
| Jan. 2, 2020 | Jeff Pelletier | New Year's Fill In With Jeff | available |
| Dec. 26, 2019 | Reina Cowan | Music Show! | available |
| Dec. 19, 2019 | Reina Cowan and Dylan Peters | | available |
| Dec. 12, 2019 | Reina Cowan and Dylan Peters | TECH + ART | available |
White Rabbit investigates the unique goings on and characters both throughout history and in the here-and-now, within the city of Ottawa. We highlight people places and things that we believe you should know about.
Each week, we're diving down the Rabbit hole to examine social phenomena, history and more. We'll bring on guests to give you firsthand opinions and insight.
We also hope to put a spotlight on Canadian musical talent that you've never heard before.
Got a question? Email us at whiterabbit@ckcufm.com
Intro courtesy of...
Alice in Wonderland, Walt Disney Productions, 1951.
White Rabbit, Jefferson Airplane, 1967.

Subscribe to White Rabbit