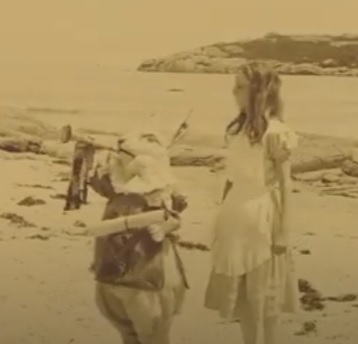 Hexon Bogon
Friday March 17th, 2023 with Adriana Ciccone
Did you watch De La Soul and The Roots on Jimmy Fallon last night?
In this episode, you'll hear music by healthyliving, Holy Fawn, Plains Apparition, Huge Shark, Day of Niagara, Valvehead, Hammock, MONO, God Is An Astronaut, Cygnus Onyx Flame, Pray For Sound, Khruangbin, Gia Margaret, Sula Bassana, Ruth Grader, Eon Collide, and salami rose joe louis. (Playlist photo taken from the healthyliving video for their track Dream Hive.)
Dream Hive
healthyliving - Songs of Abundance, Psalms of Grief - self-released

Check out the video for Dream Hive here: https://youtu.be/9-TH-_uF9dk
Lift Your Head
Holy Fawn - Dimensional Bleed - Wax Bodega
Pace of a Flashback
Plains Apparition - Late To The Afterthoughts - Dorveille


Trailing Off World
Plains Apparition - Late To The Afterthoughts - Dorveille


Red Flares
Huge Shark - Everything - self-released

Frippertronics #1 220821
Day of Niagara - Generic Fripper - self-released

Manufactured Emotion
Valvehead - Manufactured Emotion - self-released


I Would Stare into the Sun with You Forever
Hammock - Love in the Void - Hammock Music Label

Meet Us Where the Night Ends
MONO - Nowhere Now Here - Temporary Residence Ltd.
From Dust to the Beyond
God Is An Astronaut - The Beginning Of The End - Napalm Records
Holy Drone
Cygnus Onyx Flame - Celestial Hermitage - Low Noise Productions


Lloyd (Other Towers (Cygnus Onyx Flame) will be performing tonight at Not Normal | Experimental Music Night at Possible Worlds with Golden Eyes vs. Transmit [Low Noise | Weekend Waves], Day of the Dreamweapon [IMOO], and Pluto Palsy [Emmet OG]. Show starts at 7 pm! Details can be found here: https://possibleworldsshop.com/events-exhibitions/not-normal-march2023
Retrogression (part 1)
Pray For Sound - Monophonic - self-released
Retrogression (part 2)
Pray For Sound - Monophonic - self-released
Cómo Me Quieres
Khruangbin - Con Todo El Mundo (Excluding N & S America) - Night Time Stories
Friday Morning
Khruangbin - Con Todo El Mundo (Excluding N & S America) - Night Time Stories
apathy
Gia Margaret - Mia Gargaret - Orindal Records
We Will Make It
Sula Bassana - Nostalgia - sulatron records
Tutto
Ruth Grader - OEM Compilation I - self-released

Tryptic
Eon Collide - Oniria - self-released

Cumulous Potion (For the Clouds to Sing)
salami rose joe louis - Zdenka 2080 - Brainfeeder
A listener told me about this two-day symposium happening at SAW on March 25th and 26th. It is called SCI_ART. It is a free event but you may need to reserve a spot. Details can be found here: https://www.eventbrite.ca/e/sci-art-tickets-570063504287