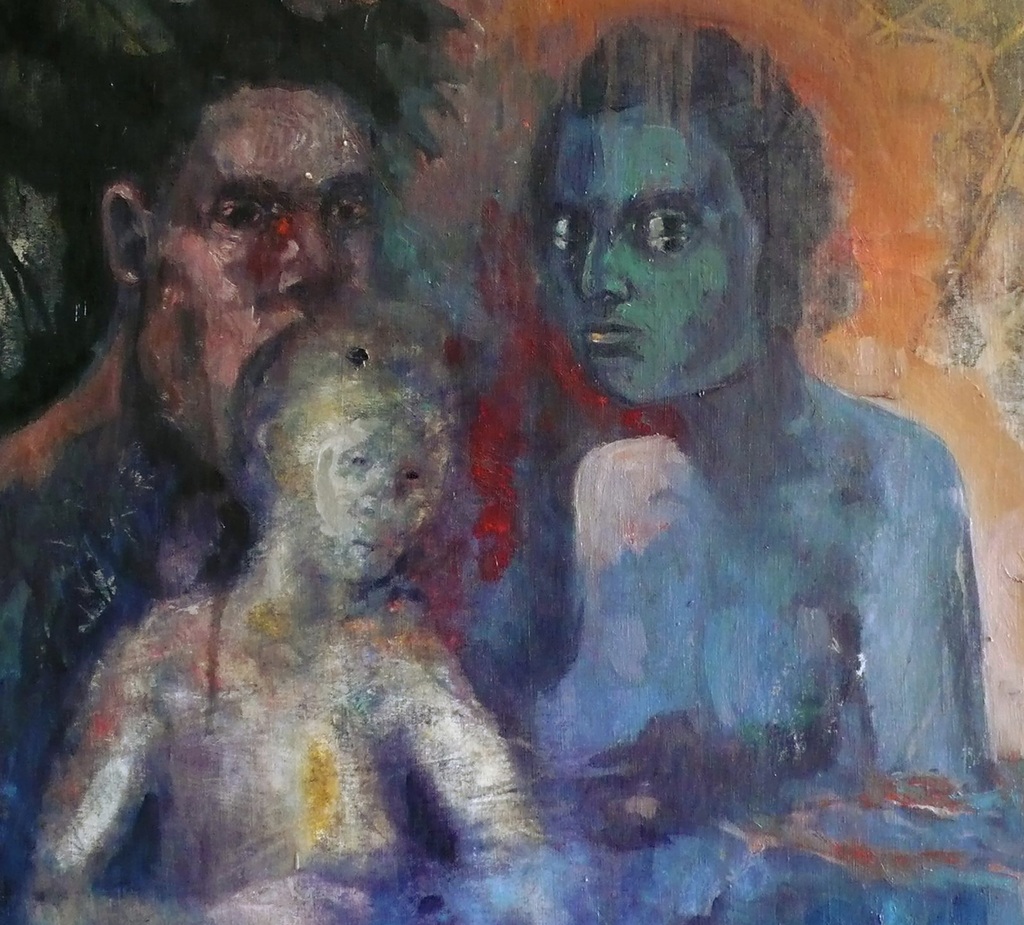 Hexon Bogon
Friday March 25th, 2022 with Adriana Ciccone
Enjoy a PREVIOUSLY recorded episode of Hexon Bogon where I interviewed Mónica of Vigo, Spain-based duo trajedesaliva and hear some awesome music!
I'm preparing for a gig so I've had to select a previously recorded show for this Friday's episode. The one I chose is pretty great and I think you are going to love it, again. You'll hear a great interview I had with Mónica of Vigo, Spain-based duo trajedesaliva and you'll also hear awesome tracks by Portishead, AMENRA, Moonlit Sailor, Polyshax, Jaga Jazzist, Mogwai, Kathryn Patricia, Emilio Cao, trajedesaliva, LINGUA IGNOTA, maud the moth, TRACES, No Mistakes in Space, and William Onyeabor! (The track by Kathryn Patricia was not part of the original episode. I added it in for this re-airing.) I'll be back next week. Be safe out there. BTW, I mention in the program that there is a Mogwai show coming up on April 9th. As this show was previously aired last year, you might be wondering if this show is still on. The Mogwai show is on and in Montreal.
Small
Portishead - Third - Island; Mercury
De Evenmens
AMENRA - De Doorn - Relapse Records
4.15 AM
Moonlit Sailor - We Come From Exploding Stars - Deep Elm Records
A Kid's Garden
Polyshax - the sea - self-released

Tomita (Live)
Jaga Jazzist - The Tower - Brainfeeder Records
It's What I Want To Do, Mum
Mogwai - As The Love Continues - Temporary Residence Ltd.
Courage, Take My Hand?
Kathryn Patricia - Embedded Hope - self-released

Interview with trajedesaliva!
Fonte do Araño
Emilio Cao - Fonte do Araño - Novola
Queremos verte
trajedesaliva - Ultratumba - áMarxe, Ferror Records and GH Records
Arenas calientes
trajedesaliva - Ultratumba - áMarxe, Ferror Records and GH Records
PENNSYLVANIA FURNACE
LINGUA IGNOTA - SINNER GET READY - Sargent House
Epoxy bonds
maud the moth - Orphnē - self-released
Imaginary Life
TRACES - Imaginary Life - self-released

Oblivious
No Mistakes in Space - No Mistakes in Space - self-released

Heaven and Hell
William Onyeabor - World Psychedelic Classics 5: Who is William Onyeabor? - Luaka Bop