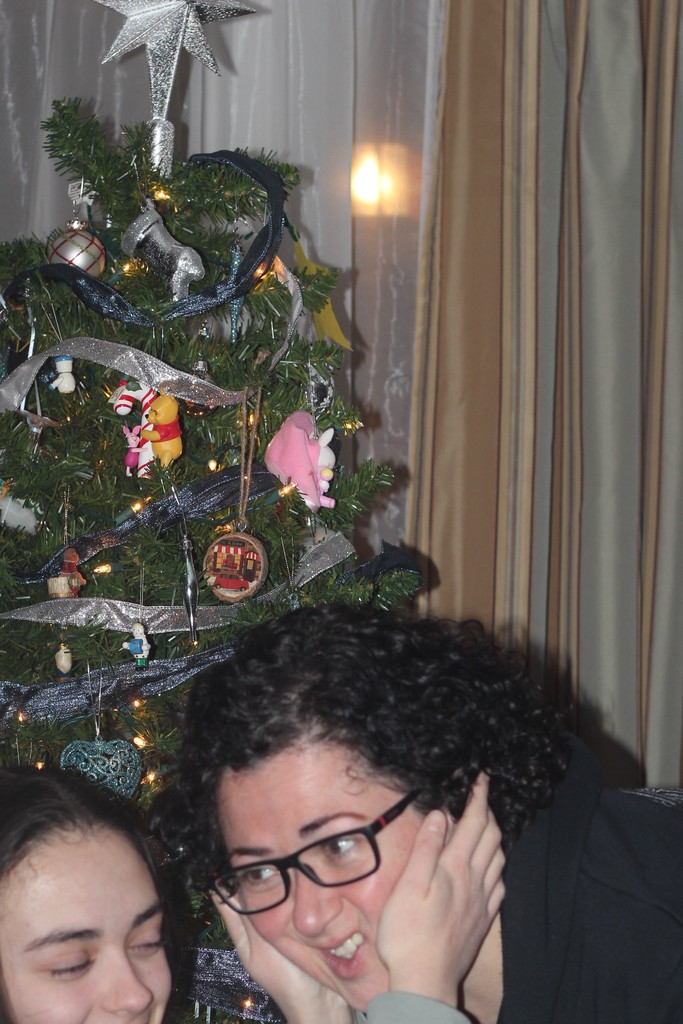 Hexon Bogon
Friday December 24th, 2021 with Adriana
Experience winter, Christmas, snow, bells, and the winter solstice how it was meant to be experienced. How? By tuning in and listening to this week's episode of Hexon Bogon of course!
In this episode, you'll hear music centered around the theme of winter, Christmas, snow, bells, and the winter solstice. Thanks to all of you who sent music suggestions my way. There were a lot of suggestions and I decided to go with these artists and tracks (I'll save the others for next year.): All shall be well (and all shall be well and all manner of things shall be well), Ashtoreth, David Bazan, Silent Quiet Spaces, MONO, Kleistwahr, El Dog, Upcdownc, YlangYlang, Blueneck, Ana Rita Correia, Hard Science, Chuter and Mogwai. You still have a chance to win either 2 tickets to see Godspeed You! Black Emperor in Ottawa on May 7th or a $40 gift certificate to The Odds & Sods Shop located on Merivale Road. Each prize pack comes with download codes, tapes, stickers, pins, and an Ottawa Experimental Music t-shirt & mask! All you have to do is donate to the CKCU Funding Drive and when you do, select Hexon Bogon as a show you support! The winners will be announced next Friday! Also, another way to support CKCU's Extended Funding Drive is to purchase the split releases by ænorex & Asteroid Death Cult and Tribes of Medusa & Arson As Art, and a remix Astroid Death Cult put together for a track by Montreal's 18 Seconds. All proceeds are going to CKCU's Funding Drive! The cost is only $2 US for each split or $1 US for the remix. You can purchase them here:
https://bgrdroidfactory.bandcamp.com/album/norex-asteroid-death-cult-split
https://bgrdroidfactory.bandcamp.com/album/tribes-of-medusa-arson-as-art-split
https://bgrdroidfactory.bandcamp.com/track/tripping-around-the-sun
A huge THANK-YOU to the following people who have donated and/or helped this funding drive: Christopher Huston Tribes of Medusa aenorex 18 Seconds Simona U. Bijon R. Paul A. Kerry C. Lloyd K. Stuart F. Chris T. Candace N. Monica C. Heavy B. Olivia Jeff F. Paragon Cause Hillbilly Regis L. Corrie R. Tamara K. Chris I. and Kay G. Marco R. Wishing everyone a safe, fun, and peaceful holiday season! Thank you for all your support this year.
Rejoice, This Might Be the End
All shall be well (and all shall be well and all manner of things shall be well) - Rejoice, This Might Be the End - self-released

The Darkest Night
Ashtoreth - Thee Longest Night - Sombre Soniks
Say It Isn't Greensleeves (A Change At Christmas)
David Bazan - Christmas Bonus - Suicide Squeeze Records
And Then There Were the Bells
Silent Quiet Spaces - Ottawa Drone Day 2020 Mixtape - self-released

Ashes in the Snow (Live with the Platinum Anniversary Orchestra)
MONO - Beyond the Past • Live in London with the Platinum Anniversary Orchestra - Temporary Residence Ltd
Despite It All, Still We Rejoice
Kleistwahr - Dies Natalis Invicti Solis - Murderous Vision
Let It Snow
El Dog - Let It Snow - self-released
Will you be there if I Die Hard (Ode to Joy)
Upcdownc - Christmas Songs EP - self-released
Long Winter
YlangYlang - Long Winter - self-released

Have Yourself a Merry Little Christmas
Blueneck - Blueneck - Christmas - self-released
Winter Wonderland
Blueneck - Blueneck - Christmas - self-released
musica natal 2017
Ana Rita Correia - (585) The X​-​Mas Compilation 2017 - Petroglyph Music
Christmas, 1958
Hard Science - Dreaming In Stereo - self-released

Driving Home For Christmas
Chuter - Last Christmas - self-released
Christmas Steps
Mogwai - Come On Die Young - (Deluxe Edition) - Digital Album - Chemikal Underground