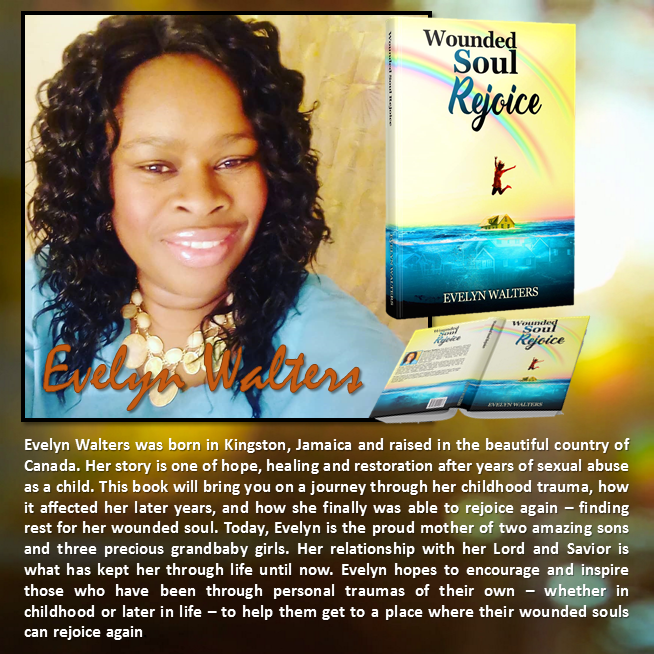 Communautés Croisées
Monday June 24th, 2019 with POPO LEBOY
***Wounded Soul Rejoice*** Interview of Evelyn Walters, Author of Wounded Soul Rejoice Panelists: Micheline Masamvi Shelley Francis
Discover Evelyn Walters who was born in Kingston, Jamaica and raised in the beautiful country of Canada. Her story is one of hope, healing and restoration after years of sexual abuse as a child. Her book Wounded Soul Rejoice will bring you on a journey through her childhood trauma, how it affected her later years, and how she finally was able to rejoice again – finding rest for her wounded soul. Today, Evelyn is the proud mother of two amazing sons and three precious grand-baby girls. Her relationship with God is what has kept her through life until now. Evelyn hopes to encourage and inspire those who have been through personal traumas of their own – whether in childhood or later in life – to help them get to a place where their wounded souls can rejoice again.
No Limits
Ryan Ofei - Ryan Ofei - Minstrel Records
As it is in Heaven
CAMPUS RUSH MUSIC - MOMENTUM (LIVE) - CAMPUS RUSH MUSIC