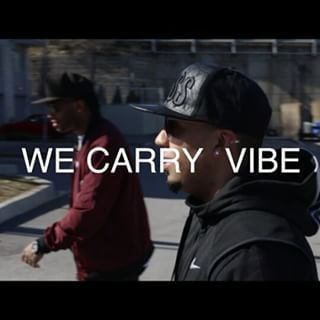 Midnight in a Perfect World
Sunday June 25th, 2017 with El Niño Los, DJ Slama
You may have seen them performing at Carivibe Festival, and now you can catch them here live tonight! Emerging rap group "Warriors Link" here chilling in the studio promoting some of their new singles. Also here is "Behaviour Collective"!
The playlist features songs from El Niño Los' personal CD collection!
Shook Ones Pt.II
Mobb Deep - The Infamous
Studio
Schoolboy Q (ft. BJ The Chicago Kid) - Oxymoron
Norf Norf
Vince Staples - Summertime '06
Señorita
Vince Staples (ft. Future) - Summertime '06
Guilt Trip
Kanye West - Yeezus
Movin Up
Warriors Link - Single


From The North
Mec Rezarek - Single


We Carry Vibe
Warriors Link - Single


Big Dusty
Joey Bada$$ - B4.Da$$
Cadillactica
Big K.R.I.T - Cadillactica
Soul Food
Big K.R.I.T (ft. Raphael Saadiq) - Cadillicatica
Pay Attention
Big K.R.I.T (ft. Rico Love) - Cadillactica
I'm Gone
Logic - Under Pressure
Excursions
A Tribe Called Quest - The Low End Theory
Gold
Gza - Liquid Swords
97 Bonnie & Clyde
Eminem - The Slim Shady LP
Sing About Me, I'm Dying of Thirst
Kendrick Lamar - good kid, m.A.A.d city
Survival of the Fittest
Mobb Deep - The Infamous