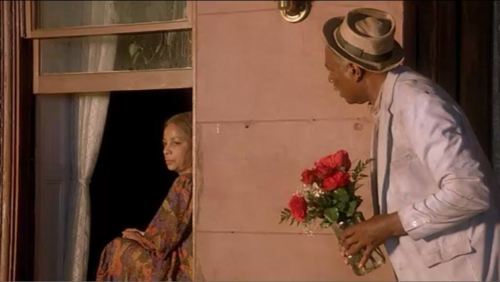 After Hours
Sunday March 12th, 2017 with O'shea Adagio
Irreconcilable Differences (After Hours Finale)
Special thanks to those of you who donated through After Hours during the Funding Drive in 2016. You... literally you... and you know who you are... kept AH going. THANK YOU!!!! To everyone who tuned in every week or from time to time.... thank you for spending these hours with me on CKCU, it was a great time and a time I will miss a great deal after tonight... I miss it already. Anyway.. thank you for allowing us into your radio's, in your cars, in your homes and in your lives. I do hope that this show and the music played here was a blessing to you. Thank you for the year+ of this additional 2 hours with you... good night, God bless.... and farewell from After Hours.... in this the "Year Of Goodbyes". Always try to "Do The Right Thing". Have a good day... and a better tomorrow! O'shea Adagio After Hours "Playing With Those Memories Again"
www.ckcufm.com
vintageloveckcu
http://www.imdb.com/title/tt0097216/mediaviewer/rm1748028416
The Suite Theme
Maxwell - THE AFTER HOURS THEME
The Agony And The Ecstasy
Smokey Robinson - -
The Lady In My Life
Michael Jackson - -
I Miss You
Klymaxx - -
The Second Time Around
Luther Vandross - -
Air
Stuttgart Chamber Orchestra - Karl Munchinger (Bach) - -
Truly
Lionel Richie - -
Secret Lovers
Atlantic Starr - -
Cause I Love You
Lenny Williams - -
Oh Girl
Chi-Lites - -
Distant Lover (Live)
Marvin Gaye - -
Love's Holiday
Earth, Wind & Fire - -
All Out Of Love
Air Supply - -
More Than Words
Extreme - -
You Are So Beautiful
Joe Cocker - -
The Closer I Get To You
Roberta Flack w/Donny Hathaway - -
All At Once
Whitney Houston - -
Purple Rain
Prince - -
Heaven Sent
Keyshia Cole - -
On The Ocean
K'Jon - -
How Do I Live?
LeAnn Rimes - -
We Both Deserve Each Others Love
L.T.D. - -
Nearer, My God To Thee (Live)
Andre Rieu & The Johann Strauss Orchestra - -