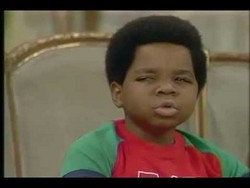 After Hours
Sunday May 15th, 2016 with O'shea Adagio
The ?
Let me be the first to welcome you to this lovely day Sunday, May 15th. I hope you have a great day planned ahead and I thank you for starting the day with me here on After Hours on The Mighty 93.1FM CKCU. Tonight, for you to start.. the birthday girl, Janet Jackson who will be turning 50 this week, with "Let's Wait Awhile". Also, a request for some more Prince as we still... in shock reflect on his life and music. Alvin requested "Purple Rain". Other requests included Tank, Mariah Carey, James Brown and more. Also featuring artists such as, After 7, Brian McKnight, Dru Hill, Burton Cummings and Tony Terry. I hope you enjoy the show this morning and wishing you a great remainder of the weekend. Stay tuned for Rick's Rhythm Ride immediately following the After Hours show. If you enjoy AH, please spread the news about this show and this amazing station 40 years young. :-) O'shea Adagio After Hours CKCU 93.1FM
www.ckcufm.com
"Playing With Those Memories Again"
Let's Wait Awhile (@ 13:40)
Janet Jackson - -
We're Not Making Love No More (@ 18:10)
Dru Hill - -
For All We Know (@ 23:00)
Ruben Studdard - -
Weak (A Cappella) (@ 26:40)
SWV - -
I'll Make Love To You (@ 28:07)
Babyface - -
End Of The Road (@ 30:08)
Babyface - -
With You (@ 34:05)
Tony Terry - -
The first request for the show tonight. A request for a great remake by Tank here on After Hours. Thank you for request and for tuning into AH.
I Can't Make You Love Me (@ 39:50)
Tank - -
Anytime (@ 45:40)
Brian McKnight - -
You Know What I Mean (@ 50:00)
Phil Collins - -
After the local vocal style-ings of Luke who put me onto this song for tonight. This is Wham! here on CKCU 93.1FM
Careless Whisper (@ 52:55)
Wham! - -
These Dreams (@ 59:00)
Heart - -
Another request came in tonight for the Legend by the name of James Brown. Thank you for calling in and for your request. This is JB for you. Enjoy!
Please, Please, Please (@ 66:05)
James Brown - -
Purple Rain (@ 69:10)
Prince - -
Don't Tell Me (@ 79:30)
Jacksoul - -

A Song For Mama (@ 84:00)
Boyz II Men - -
I Will Play Rhapsody (@ 89:20)
Burton Cummings - -

Forever My Lady (@ 92:30)
Jodeci - -
Can't Stop (Remix) (@ 97:35)
After 7 - -
Every Little Step (@ 102:45)
Bobby Brown - -
Too Close (@ 106:10)
Next - -
Don't Stop Til You Get Enough (@ 111:35)
Michael Jackson - -
To close the show out tonight a request came in late for Sam. This is Mariah for you on 93.1. Thank you for tuning in everyone. Have a lovely remainder of the weekend and I do hope you enjoyed the show this morning. I hope you will tune in again, next week same time same place for more After Hours on CKCU.
We Belong Together (@ 117:20)
Mariah Carey - -
I Want To Know What Love Is (@ 120:40)
Foreigner - -