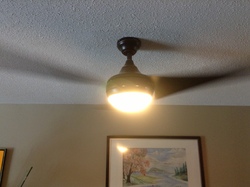 After Hours
Sunday February 28th, 2016 with O'shea Adagio
The Fan Takeover
After Hours this morning featuring artists the likes of, Stephanie Mills, Ruben Studdard, Dru Hill, Deborah Cox and requests for K-Ci & Jojo, Lauryn Hill, Whitney Houston, Al Green, Eric Benet and more. Thank you very much for hangin' with me late into the night tonight. I hope you enjoy VL After Hours. The number in the studio is: 613-520-CKCU Facebook: ckcuvintagelove Email: info[at]
vintagelove.net
If you enjoy Reggae and Lovers Rock why not check out Vintage Love which airs every Saturday night at 10pm EST. If you enjoy Slow Jams, R&B, soul etc., keep it locked into The Mighty 93 on Sunday mornings starting at 12:01am EST. There are many shows on CKCU that you might enjoy, please feel free to check out all of our programs on our website:
www.ckcufm.com/schedule
Thank you for tuning into After Hours live or maybe you are checking it out ON DEMAND. Either way, I hope you enjoy the music and return again for more, on CKCU 93.1FM Thank you Vanessa for stopping by After Hours for a visit. Have a good day and a better tomorrow. :-) O'shea Adagio After Hours 12:01am - 2am EST Sunday Mornings exclusively on The Mighty 93.1 CKCU FM.
www.ckcufm.com
You Are The Love Of My Life (@
George Benson - -
I Believe In You And Me (@
David Peaston - -
Always (@
Atlantic Starr - -
Lady In My Life (@
Michael Jackson - -
For All We Know (@
Ruben Studdard - -
Here And Now (@
Luther Vandross - -
A request tonight from a mom to her kids. This is Whitney here on CKCU's After Hours. Thank you for your request.
Saving All My Love For You (@
Whitney Houston - -
This Woman's Work (@
Maxwell - -
A request for Malika tonight. Thank you for tuning in and I hope you are enjoying the show.
Holding Back The Years (@
Angie Stone - -
5 Steps (@
Dru Hill - -
Another request tonight.. this one for some Al Green.... truly a classic tune.
Let's Stay Together (@
Al Green - -
I Feel Good All Over (@
Stephanie Mills - -
I cant keep up... another request. This for one of my favorite artists Lauryn Hill Feat. D'Angelo with "Nothing Even Matters" on 93.1FM
Nothing Even Matters (@
Lauryn Hill Feat. D'Angelo - -
Maybe I should have pressed that ever important button 33 1/3... ahh well. Live radio for sure!!!! :-)
Careless Whisper (@
Wham - -
Another request... this for Eric Benet Featuring the lovely Tamia.
Spend My Life With You (@
Eric Benet Feat. Tamia - -
We Can't Be Friends (@
Deborah Cox Feat. R.L. from Next) - -
I Still Believe (@
Mariah Carey - -
Request # something.... ;-)
All My Life (@
K-Ci & Jojo - -
Anytime (@
Brian McKnight - -
A Song For You (@
Amy Winehouse - -
I'll Go (@
Donell Jones - -
Too Close (@
Next - -
All I Ask (@
Adele - -