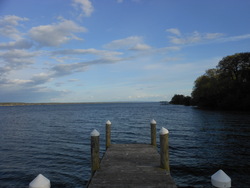 After Hours
Sunday February 14th, 2016 with O'shea Adagio
If Only You Knew
Thank you for tuning into this Valentines Day special presentation. The playlist tonight made up of mostly your requests, your favorites and requests that arrived during the show. So this is YOUR show... your favorite love and slow jams as we begin Valentines Day 2016. I do hope your Valentines Day is/was filled with not necessarily material things but maybe some things that represent those feelings from inside. As Extreme would say.... More Than Words. Hopefully your love exists in this realm. Where if you did not receive any flowers, candies, cards, chocolates or otherwise.. you would still know 100% that you are cherished, appreciated and loved each and every day. With that... may today fill your heart with love and provide you with enough left over to join the Spread Love Initiative... sending seeds of love to the world. After Hours is a new show on CKCU and I hope you are enjoying it so far. I certainly love bringing back great music whether it be on Vintage Love... in a Reggae style or on After Hours and the music featured there. Thank you for tuning in and giving After Hours an opportunity to entertain you and hopefully to make you laugh and sing and dance and romance. What could be better on a Saturday night/Sunday morning. :-) O'shea Adagio After Hours
www.ckcufm.com
Distant Lover (Live) (@ 12:35)
Marvin Gaye - -
From an email.... and I soooo remember this song but havent heard it in years. Thank you for your email T and for your request. An underrated... slow jam, When I'm With You here on After Hours. Thanks for staying up with me on CKCU for After Hours. I hope you enjoy the show.
When I'm With You (@ 19:15)
Tony Terry - -
For Tasha, who mentioned her love of Babyface and the awesomeness of this song. So for you... Thank you for reminding me of this one. Here is the live, unplugged version for you.
Whip Appeal (@ 24:15)
Babyface - -
My favorite from the next group is Forever My Lady.. but from the same album this song, Stay is another great tune. This request came in and I am happy to play it for you. Thanks Nicole... great suggestion. :-)
Stay (@ 28:27)
Jodeci - -
All I Do Is Think Of You (@ 32:31)
Troop - -
A request from the Interactive Menu for some Mint Condition. The ladies seem to love this song. From that first... da da...... da da.... the hands are up in the air.. eyezes closed and the dancing begins. So for you on the IM, this is Mint Condition with... Pretty......... Brown...... Eyes! Thanks for the reqeust I love your eyes. Enjoy.
Pretty Brown Eyes (@ 36:40)
Mint Condition - -
Tender Love (@ 44:50)
Force MD's - -
Well.. here is my contribution to some of the best slow jams of all time (you can check out the conversation on Facebook - ckcuvintagelove). This Luther song is just incredible and has been one of my favorite songs since back in 198... ahhh... well since a long longgg longgggg time ago. :-) This song reminds me of my first girlfriend, Carlene. This song.. like so many other things, places, scents and music of course takes me back to those days of innocence.. those days of wonder. Luther... This song truly is sooo amazing. Beverly, this goes out to you as well.
So Amazing (@ 48:40)
Luther Vandross - -
Tonight, I Celebrate My Love (@ 52;10)
Peabo Bryson with Roberta Flack - -
Going out to Joy... another great choice for sweet slow jams. Thank you for your input. This song reminds me of the movie... The Wood. Do you remember that movie? Great memories. Yes.. Playing With Those Memories Again. :-)
If This World Were Mine (@ 55:40)
Cheryl Lynn with Luther Vandross - -
Secret Lovers (@ 60:54)
Atlantic Starr - -
Reunited (@ 65:20)
Peaches and Herb - -
You Are My Lady (@ 69:15)
Freddie Jackson - -
Rock Me Tonight (For Old Time's Sake) (@ 73:51)
Freddie Jackson - -
This track pulled from Facebook where I asked... what is your favorite slow jam of all time. This one was suggested and just for tonight I thought I would play the real Erotic version (conveniently called the After Hours version) haha.. love that. ;-) So here is Secret Garden but a rarely heard version for you this morning.
The Erotic Garden (After Hours Version) (@ 81:10)
Quincy Jones feat. Al B. Sure, James Ingram, El DeBarge and Barry White - -
A request by email came in for some Natalie Cole who recently passed away. This song.. boy... if you have lost someone you truly love.. this song captures those emotions. This is the great Natalie Cole by request with Miss You Like Crazy.
Miss You Like Crazy (@ 92:00)
Natalie Cole - -
Human Nature (@ 95:40)
Michael Jackson - -
Easy (@ 99:45)
Lionel Richie - -
From the Interactive Menu, a request for another track from Mint Condition. Thank you for tuning in and for making your request. I hope you are enjoying the show.
My Dear (@ 103:50)
Mint Condition - -
On Bended Knee (@
Boyz II Men - -
From Facebook (ckcuvintagelove), a request for some Bryan Adams. I love this song too. This is the acoustic version of Heaven... a classic, here on After Hours. Thank you for your request on FBook. ;-)
Heaven (Acoustic Live) (@ 114:05)
Bryan Adams - -
Another noted classic slow jam, lovers tune. This one brought up on Facebook as one of the top slow jam tunes of all time. So we send it out tonight with Art Of Noise's classic, Moments In Love.
Thank you all for tuning in on this Valentines early morning. I hope the day is filled with the most of everything and everyone that you love and who love you. I hope the music tonight on After Hours started off the day just right. Thank you again for spending these wee hours of Valentines Day with me here on CKCU the Mighty 93.1FM. Happy Valentines Day! :-)
Moments In Love (@ 119:29)
Art Of Noise - -