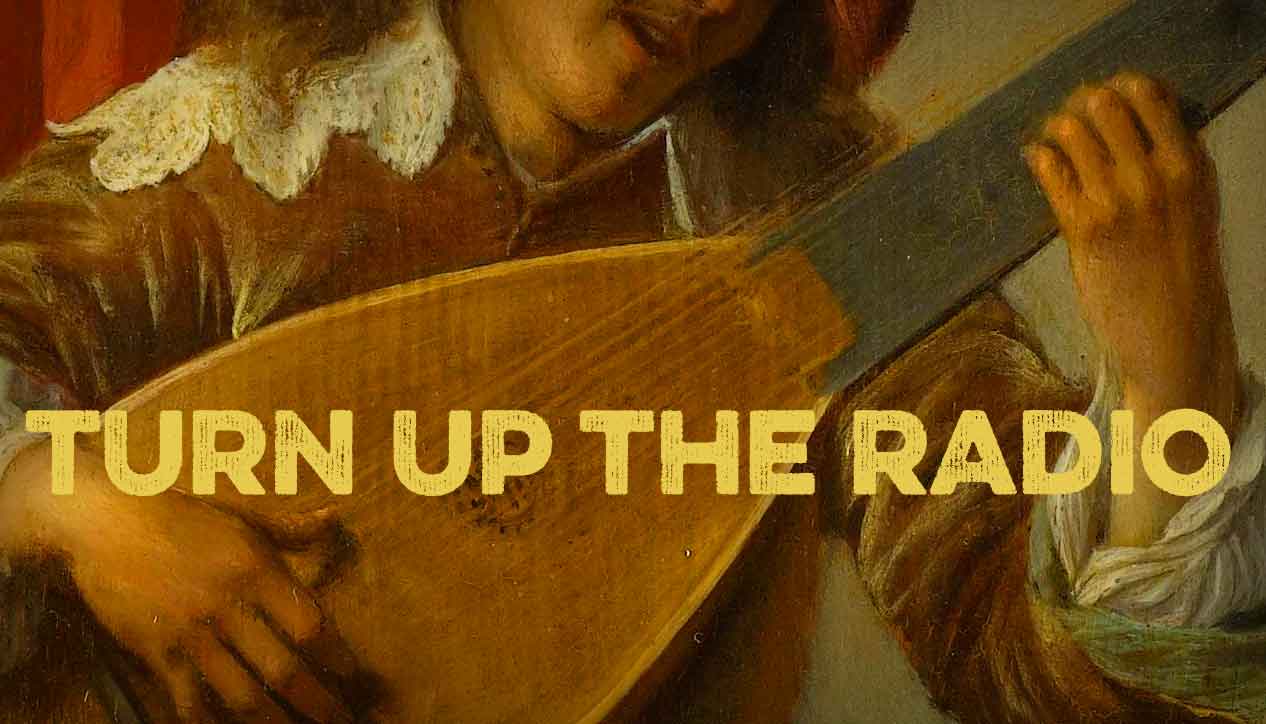 Turn Up The Radio
Monday October 18th, 2010 with Chris Ikonomopoulos
Ottawa lost a lot of music today.
With great sadness, Ottawa lost its only AM Oldies station today. Oldies 1310 fell victim to a format change that sees this city's radios take another hit where it hurts most - right in the oldies. Farwell Brother Bob in the mornings, goodbye Dick Maloney's Sentimental Journey on Sundays, thanks for the music trivia and giveaways Oldies Loyalty Club. True, the station had broke from its once strict oldies only mandate, ditching much of the music from the 50s in favour of 60s, 70s and even early 80s in the last couple of years. Even so, the hits of yesterday still rang out loud and as clear as AM radio allowed them to be heard. Sadly, the hole in our city's music has gotten a little bigger. Although in some ways this hole can be filled with the 45 adaptors we have near our records, in other ways it kind of feels like things just won't spin as fast anymore when it comes to golden oldies.
Don't You Worry
Don Gardner & Dee Dee Ford - 45 - Fire
Little Egypt
The Coasters - 45 - ATCO
Is You Is or Is You Ain't
Buster Brown - 45 - GRT
I'm Blue
The Ikettes - V/A - History of Rythm and Blues Volume 5 - 1961 - 62 - Atlantic
Mind In A Wirl
Ike and Tina Turner - Hits - Unart
Hey Now
Lesley Gore - Sunshine, Lollipops and Rainbows - Polygram
Oh Little Boy (What Did You Do To Me)
Mary Wells - Hits - Motown
Pantomime
Roy Orbison - Historia De La Musica Rock - London
I Got You (I Feel Good)
Billy Preston - Organ Transplant - Pickwick / Capitol
Deep Purple
Nino Tempo and April Stevens - 45 - ATCO
Game of Love
Wayne Fontana and the Mindbenders - 45 - Fontana
The Rapper
The Jaggerz - 45 - Kama Sutra
Ahhh! Soul!
The Fireballs - 45 - Quality
Honey Machine
Three's A Crowd - 45 - Epic

Are You A Boy or Are You A Girl?
The Barbarians - 45 - Laurie
Hot Sand
Shocking Blue - 45 - Colossus
Uh Uh Uh
Associated Soul Group - Top Hits Of Today - Contessa
Noir ces noir
Jenny Rock - V/A - Graffiti Kebec - MCA

Treat Her Like A Lady
Cornelius Bros & Sister Rose - 45 - United Artists
Green Onions
Paraffin Jack Flash Limited - Movers 'N' Groovers - PYE