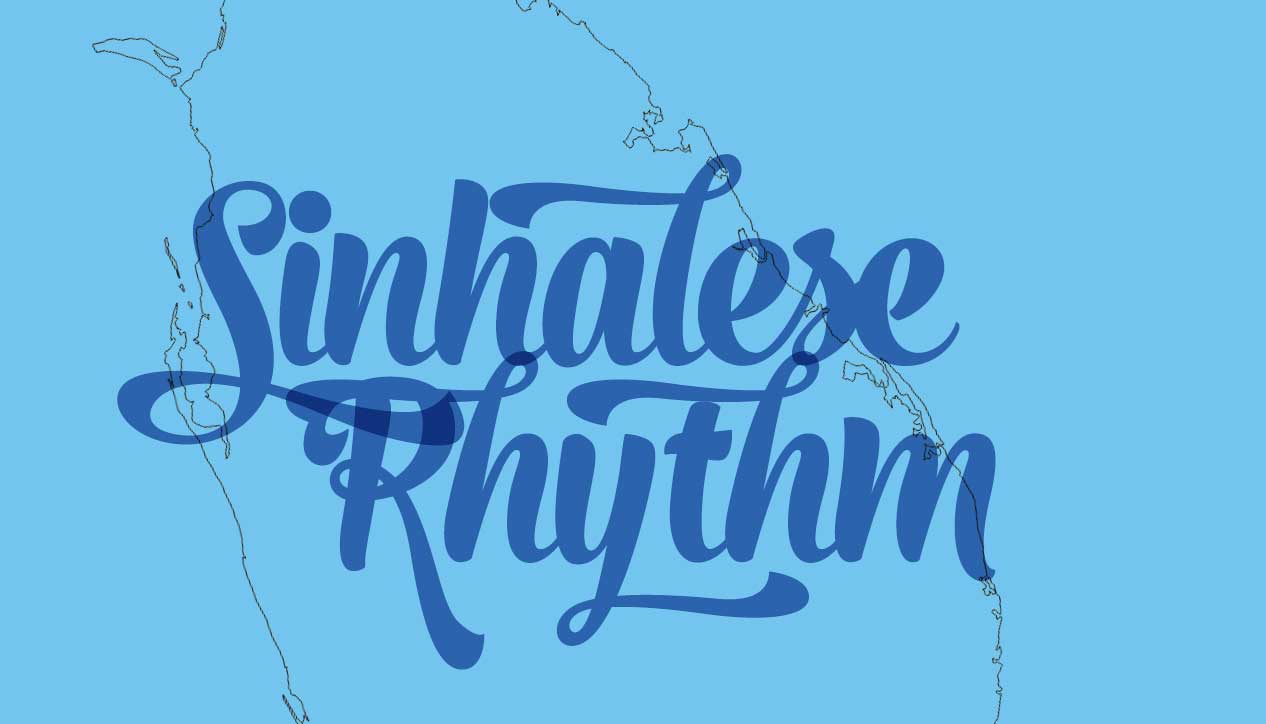 Sinhalese Rhythm
Tuesday August 11th, 2015 with Priyantha Wijeweera
සිංහල හෝඩිය Summer School Vacation & Intro to Sinhalese alphabet
We would be pleased, to hear your feedback about this program of educational interests.
Den niwadu kale hinda
Lyricist: Karunarathna Abeysekara?; Music: Kularathna Tennakone?;Singer: mignone Rathnam with Jetliners - Mangala Mohotha?
Akuru mekee ne
Lyricist:Karunadasa Saputhanthri ;Music:Rohana Weerasinha ;Singer:Edward Jayakody - unknown
Mithuran dedena saha kalu walasa
Lyricist: Priyantha Wijeweera ;Music: Melody: Priyantha Wijeweera: ;Singer: - unpublished


Samanalunta tikak thiya - Aththammata tikak thiya
Lyricist:Janaki Sooriyarachchi ;Music: ;Janaki Sooriyarachchi and Nalin Sanjaya Suraweera; Singer:Janaki Sooriyarachchi ; - Sindu-Pedia - Sindu-Pedia; Tikiri Animation Studios (Pvt) Ltd
Devaradhanawa
Author: not known? - poem from ancient Sinhalese book "Wadan Kavi Potha"
Wahupetiya
Lyricist: Janaki Sooriyarachchi; Music: Janaki Sooriyarachchi;Singer:Janaki Sooriyarachchi - Sindu-Pedia - Sindu-Pedia; Tikiri Animation Studios (Pvt) Ltd
Adare ei podi handa mame
Lyricist:? unknown ;Music:?Unknown;Singer: Chandra Cabral - unknown
Hinehevi bonikka
Lyricist: Kithsiri Samaranayaka; Music:Chandrapala Kuruvitage;Singer:? - unknown
from Koombichci TV cartoon
Lyricist:? ;Music:? ;Singer:? - unknown
Pipunu male ruwa emala danido
Lyricist:Kularathna Ariyawansha;Music: Rohana Weerasinha;Singer: Nanda Malini - Kularathna Ariyawansha Songs of 3 Decades - Singlanka
Ei amme adanne me kandulu sala
Lyricist/Poet: KAES (Sagara Palansooriya); Music: Stanley Peiris; Singer: Raj Senevirathna - from Sudosudu narrative poem by KAES
Gammanayaka Asiriya poem
Poet: Nethmini Liyanage - from Silumina newspaper; June 21, 2015 - Lakehouse, Sri Lanka
Sinhala Akshara Malawa
Author: Nilakshi Veedagama - Book: Sinhala Vyakarana Praveshaya - Udaya Book Publishers
various
Author: LS Amararathna - Book: Kumarodaya - Publisher: MD Gunasena Publishing Company
Kanda surinduni
Lyricist:?;Music:?; Singer: Clarence Wijewardhana - unknown