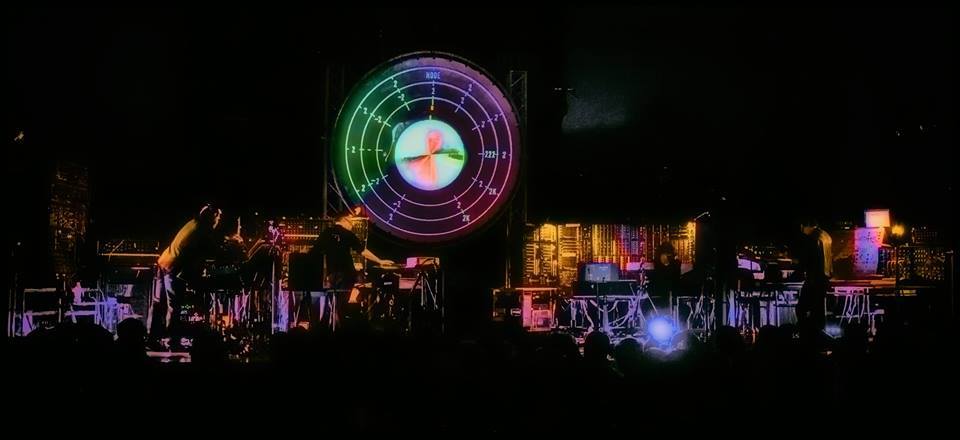 Electronic Meditation
Tuesday January 29th, 2019 with Sean McFee
Node
Resurrection
Tangerine Dream - Electronic Meditation - Reactive
Node's 1990s releases, as a quartet of Ed Buller, Dave Bessell, Flood, and Gary Stout. They perform on all manner of synthesizers as well as a ring modulated trumpet. "Node" is a studio album and "Terminus" was recorded live at Paddington Station in London. All four members of Node are producers or engineers. Buller produced the first three Suede albums, with Stout engineering. The music of Node is group improvisation on electronic instrumentation, spiritually reminiscent of Tangerine Dream but eschewing obvious sonic cues (like the Mellotron or certain synth patches/moves).
Clock
Node - Node - Deviant
Terminus Express
Node - Terminus - Deviant
Node's 2010s releases, with Mel Wesson replacing Gary Stout. Still powered by an impressive gear list including VCS3, ARP 2600, Modular Moog, PPG Wave, Alesis A6, their improvisational and compositional chops are only improving with time. "Node 2" came out in 2014 and "Live" came out in May of last year.
Thin Air
Node - Node 2 - DiN
Shinkansen North
Node - Live - DiN
Loveset
Mahogany Frog - Do5 - Mafrogany Hog