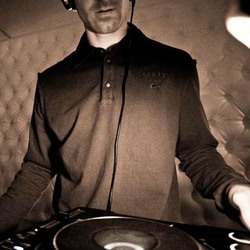 Deep Blue After Hours
Saturday June 11th, 2016 with VH3 & Jon Degan
TGR (Santa Barbara, USA) & VH3
TGR (soundcloud.com/t-g-r), Santa Barbara, USA (2:00 AM - 4:50 AM)

Tom Rudolfs (aka TGR) launched his first professional gig at the famous King King nightclub in Hollywood, California. Tom has performed at premier nightspots all around California, featured alongside world-renowned Djs and has collaborated with some of the top producers in North America. His influences come from an array of musical genres from techno, reggae, alternative pop, punk, house, to hip-hop. With a combination of sophistication and skillful exploration of soundscapes his sets help create a lasting experience for the listener.
Endless Games (Patrice Baumel Mix)
Blond:ish - Endless Games - Kompakt
The Last Guardian (Simos Tagias Remix)
Michael A - The Last Guardian - Genesis Music
Exist
Simos Tagias & Jorjio Kioris - Exist - Replug
Nospheratu (Nicolas Rada Remix)
Pulshar - Unreleased - Unreleased
Nautilus
Damabiah - Aquarioles - Les Nymphes Du Couchant
Systematic (Khen Remix)
Ziger - Systematic / Out There.. - Plattenbank
Spacestation (Daniel Kyo Remix)
NAOME feat. Symbol - NAOME Remixes - My Favourite Robot
De Los Alpes A Los Andes (Simos Tagias Remix)
Andrea Cassino - De Los Alpes A Los Andes - Soundteller
Komorebi
Orsen - Komorebi - Sudbeat
10 Would Be Fine (Color Ray Remix)
Jelly For The Babies - 10 Would Be Fine - Groove 9
Stolen Memory (Guy Mantzur Remix)
Guy J - Stolen Memory - Plattenbank
Meth II (Guy J Remix)
Sei A - White Rainbow Remixes Pt. 1 - Turbo
Les Brumes Oceanes
Damabiah - Summer Ceremony 2011 - Natura Sonoris
Walking With The Snake (Kosmas Remix)
Speaking In Tongues - Walking With The Snake EP - Clouds Above
My Soul (Simos Tagias Remix)
Kasall & Cristian R feat. Amber Long - My Soul - MNL
0.16 (Raw District Remix)
SAAND - 0.16 - Dilate
Your Eyes (King Unique Remix)
Sotela & Javier Portilla feat. Emalaine - Your Eyes - Moonchild

Dawned
Pole Folder - Imported Vol. 1 - Import Tracks
Havana (Guy J Remix)
Ramon Tapia & Stavroz - Underground Sound of Ibiza 2 - Bedrock
Please Rewind (The/Das Remix)
Hundreds - Aftermath Remixes - Krakatau
Mental Render
Nicolas Rada & Nicholas Van Orton - Mental Render - Balkan Connection South America
This Place
The/Das - Freezer - Sinnbus
Feed My Soul
Moshic feat. Joe Elbaz - Feed My Soul - Lost & Found
Forgotten Abode (Loquai Remix)
Following Light - Forgotten Abode - Soundteller
The Storm
Bambook feat. Jennie A - The Storm - Culprit
Everyday Life
Stellarplex & Di8 - Subtract 10 - Subtract Music
Domino Effect (Hugo Ibarra & Uvo Remix)
Stiven Rivic, Michael & Levan - Domino Effect - Kunai
Disclosure
Hugo Ibarra & Uvo - Disclosure - e sound
Solar Detroit
Maceo Plex - Solar Sampler - Ellum Audio
Doves (Rampue Remix)
Oberst & Buchner feat. Mimu - Doves - Schonbrunner Perlen
VH3 (Azima Records, Amplified Digital, The Deep Blue, CKCU 93.1FM, www.soundcloud.com/vh3), Ottawa (4:50 AM - 7:00 AM)
Solarium
Betoko - Solarium EP - Katermukke

Crossfaded
Simon Doty - Crossfaded - Rhetorical

The Alley of Lars
Weska - Despierta - Octopus

Rewired
BOg - Rewired - Bedrock

Guitar Man
Reset Robot - Let Your Soul Outside - Truesoul
Flowers
Gai Barone - Towards - Afterglow
Before The Storm
Art Of Trance - Before The Storm - Platipus
The Other Side Of The River
BOg - Rewired - Bedrock

Vision of Confluence (SevenDoors Remix)
Simon Doty - Vision of Confluence - Rhetorical

Better World
Martin Villeneuve - Better World - Beat Therapy


Child Dreams
Deejay Will.i - Child Dreams - 1994 Music

Duende
Reboot - Behind The Scenes - SCI+TEC
A Little Lost
Basti Grub - Green Holiday - This And That
A Light Through The Curtain
Blake Sutherland - Season Of Change - Wide Angle Recordings

All Too Human
Abe Van Dam - All Too Human - Self-released


Neustadt
Martin Villeneuve - Better World - Beat Therapy


Rumours
Return of the Jaded - Kitball Konspiracy Vol. 10 - Kitball

Can You Feel It (Supernova Remix)
Chez Damier - Can You Feel It - Defected
Dare Me
Dezza - CDR - Unreleased


Avocado (Cabriolet Paris Remix)
Steve Brian - Avocado (Remixes) - Euphonic